BioGrid Australia has won the hotly contested People¹s Choice Excellence in Business Intelligence Award for 2012 for its application of information technology in e-health.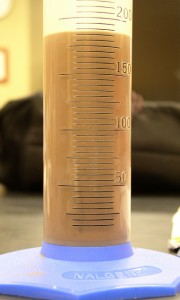 The Excellence in Business Intelligence Award, sponsored by BusinessMinds, was won by Telstra for a customer centric solution using near­real time BI.
In the People's Choice Award, the delegates at the Big Data Summit in Sydney held 29-30 October, voted BioGrid Australia as a clear winner. The award recognises how the BI solutions BioGrid Australia provides researchers helps to save lives.
Maureen Turner, CEO of BioGrid Australia, said This award recognises the value and importance of BioGrids collaborative technology which connects data from multiple institutions to enable research projects with sample sizes of thousands of patients allowing Australian research to compete on an international scale.
She said the award was a clear demonstration of the not for profit organisation¹s skills and ability in establishing, maintaining and using business intelligence to drive results.
In essence, BioGrid Australia is paving the direction for the future of how e-health in Australia will operate in the future, enabling a more comprehensive view of a patient, their history and how they have been treated.
The organisation links 26 health services and research organisations across Australia using a web based platform. Data is physically located across jurisdictions and dynamically queried and analysed using SAS statistical analysis software.
BioGrid was initially set up by clinical researchers who were trying to find more effective solutions to clinical problems. Their aim was to use a federated platform to connect individual data and enable researchers to use it effectively.
Recent research using BioGrid showed the significant impact of the national bowel screening program as researchers were able to analyse data from more than 1200 bowel cancer patients from 19 sites around Australia.
The analysis produced showed the government the importance of the bowel screening program. It indicated that early diagnosis of bowel cancer not only significantly improves the chances of patient survival but it also reduces the cost of treatment per patient as advanced bowel cancer requires expensive drugs to treat. The 2012 federal budget included $50 million to extend the program for another four years.
The People Choice Award highlights the recognition within the business world as well as IT and medical research of the role that BioGrid is playing: it is enabling research that will inform and change the way patients are viewed and treated, she said.
The other finalists in the BI Awards were Commonwealth Bank, NRMA and Open Universities Australia.
More info on BioGrid Australia (www.biogrid.org.au).