ANU-CSIRO form new food, agriculture science precinct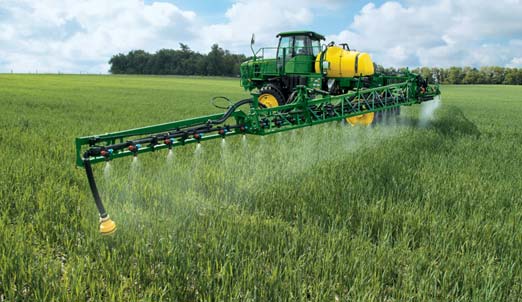 The ANU and CSIRO have joined forces in a new collaborative precinct to help build a sustainable future for the environment, agriculture and global food supplies.
The National Agricultural and Environmental Sciences Precinct (NAESP) was launched by the Minister for Industry the Hon Ian Macfarlane MP.
The NAESP will bring together the best research brains from ANU and CSIRO to foster research and innovation essential to food security and environmental stewardship in the face of global population growth, land degradation and climate change.
"The collaboration will transform the way agricultural and environmental research and innovation is conducted in Australia," said ANU Vice-Chancellor Professor Ian Young AO.
"NAESP will become a one-stop shop for integrated plant breeding and natural resource management, which will also create opportunities for new biologically-based industries."
The new partnership aligns the goals and research strengths of two world-leading institutions while allowing each to maintain its unique role and identity.
As part of the NAESP, ANU and CSIRO will set up a new Centre for Genomics, Metabolomics and Bioinformatics, to underpin research projects in transformational agriculture.
Mr Macfarlane said the Science and Industry Endowment Fund (SIEF) will provide $18 million for the precinct from the SIEF Research Infrastructure Program.
The money will be used to help upgrade facilities at CSIRO's Black Mountain site in Canberra, adjacent to the ANU, and for access to supercomputing facilities at the National Computational Infrastructure.
"Creating stronger relationships between science and industry and boosting the rate of collaboration between business and research will be essential to maximise our productivity and economic growth in the decades ahead," Mr Macfarlane said.
The NAESP will also include a new automated greenhouse system and state of the art crop analysis equipment.
"The new precinct brings together the world-class blue-sky research at ANU with the tactical skills and industrial know-how of CSIRO to transform agriculture," said CSIRO Board Chair Simon McKeon.
"The improvements to facilities will complement the breadth of skill available at these two leading research institutions, and will attract the best scientific brains to the precinct," Mr McKeon said.