Brain Control Interfaces – The Future of Computing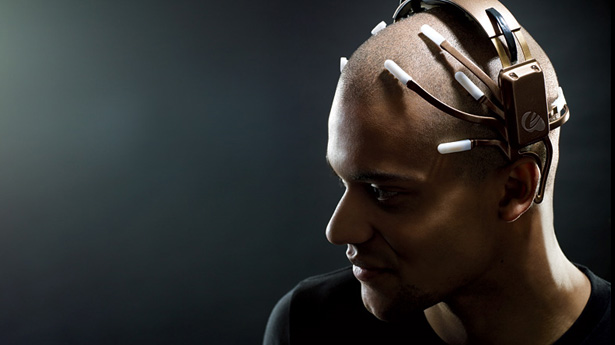 Twenty years ago we could never imagine using computers as extensively in our daily lives as we do today. With technology evolving at such a fast pace, what could possibly be next? Many believe that brain control interfaces (BCI) are the future of computing – that's right, we could soon be controlling computers with the power of our minds. Mind blowing, huh?!
What are brain control interfaces?
As the name suggests, brain control interfaces (also known as brain-computer interfaces) work by measuring electrical impulses from the brain, interpreting their meaning and converting these into real. In the latest and most impressive study, researchers at the University of Washington managed to get one person to move another person's finger using only the power of their brain (and some pretty fancy equipment).
How do brain control interfaces work?
Brain control interfaces work by tapping into the brain's electrical signals and essentially redirecting them through a computer. Every time we think, electrical pulses are sent between neurons in our brain, most of which are insulated but some do escape – and it's these ones that we can capture that allow BCI to work. This is best explained in this TED Talk by Tan Le:
While hospitals have been using a piece of equipment called an electroencephalograph (EEG), which can detect brain signals in the brain from the outside, for many years, scientists have now taken it further by attaching electrodes into the inside of the brain.
Regardless of where the equipment is placed – inside or outside of the brain – the process is the same; electrical pulses between the neurons are detected and a computer converts these signals into energy or movement.
What can it be used for?
This technology is already being used for a variety of purposes, including the creation of the bionic eye and brain-controlled human prosthetics. As well as medical purposes, BCI technology could eventually make it into our everyday lives — you can use your own imagination to think about what it could be used for. Computer game lovers could have a field day, and the games are already in development.
Who might it benefit?
The main reason so much time and money is being pumped into the development of BCI technology is the potential benefits it could have for the severely disabled. Already, a form of the technology has been used to create the bionic eye, which has seen positive results in low vision patients.
There are a huge range of exciting possibilities that could lead to significantly better quality of life for the disabled. For example, a quadriplegic who could control a computer mouse cursor with their mind would have a world of possibilities open up to them.
Prosthetics that are controlled by the brain are one of the leading areas of research. While prosthetic limbs have come a long way, there is hope that soon patients will be able to have full control of a new body part in the same way that they would of a fully functioning part.
Not only could BCI technology help the physically disabled, but it could be used with children with ADHD or learning difficulties. With studies already showing that computer games can be used to help improve concentration in children, BCI could further enhance the potential to overcome these problems.
One such game developed by OpenVibe and CLARTE, requires players to focus on a series of tasks in a classroom situation. In the game, there's an out of focus cartoon playing. In order to view the cartoon the student has to focus on the screen. If they don't focus, the screen become blurred.
What are the risks?
Until very recently, the only effective way to achieve a useable form of mind control was by first having invasive surgery to implant sensors onto the brain, which naturally posed a lot of risks. Now, with promising research into non-invasive BCI techniques, are there still risks?
Some have called it 'brain hacking', which automatically has negative connotations. Comparing it to something out of X-men, they have warned that going forward, BCI technology could be used to steal people's thoughts. It might sound outlandish now, but then again, 20 years ago, so did the idea of downloading music onto your phone!