Growth of Scholarly Open Access Agricultural Repositories in India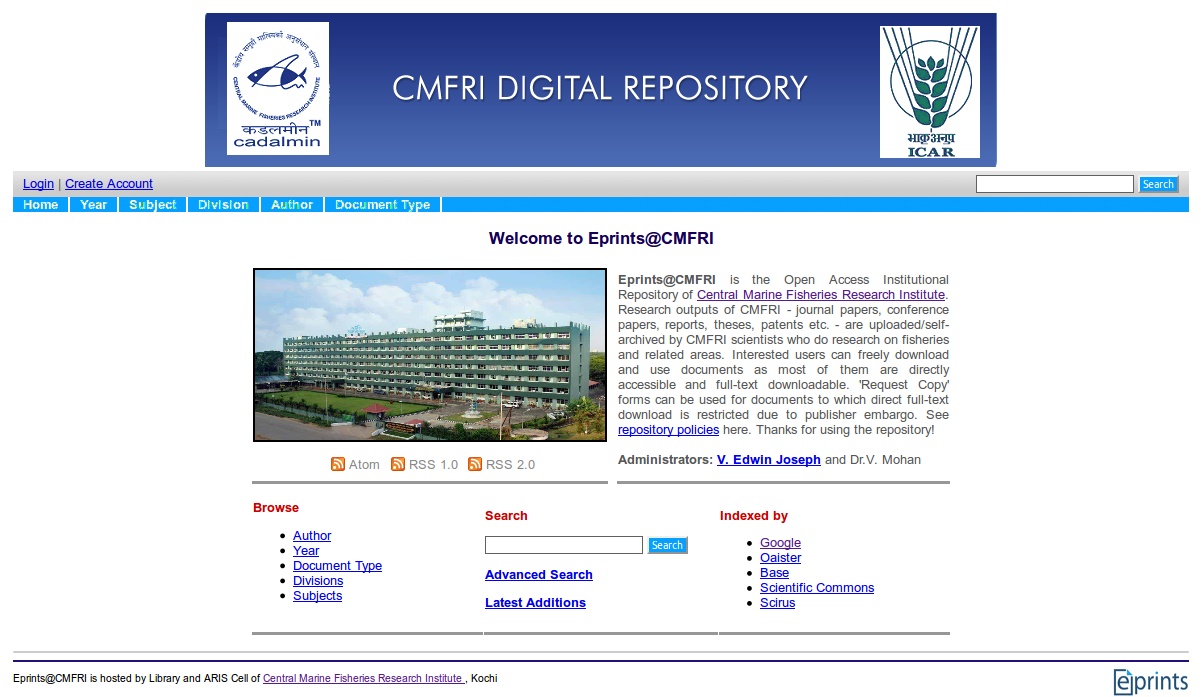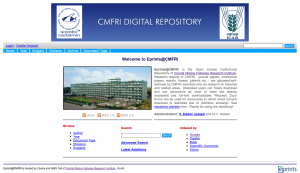 After the successful organisation of workshop and seminar on Open Access Indian Academy of Sciences (IAS), Bangalore and Indian National Science Academy (INSA), New Delhi at Bangalore and Pune in 2002 and 2003 respectively, the M S Swaminathan Research Foundation (MSSRF) had organised two workshops on Open Access at Chennai in 2004. In these workshops, researchers and policy makers from Indian Council of Agricultural Research (ICAR) and others from various State Agricultural Universities in India have participated. However, there was no activity on Open Access in Agriculture in India. During 2006 in the first AGRIS workshop on open access in agricultural sciences and technology held at ICRISAT, Hyderabad, the participants had decided to suggest the establishment of the two pilot open access information repositories in the agricultural domain in India and in 2009, the ICRISAT has formally launched its Open Access Repository for its scientific publications mandating every researcher at ICRISAT to send a authors final copy for deposit upon acceptance of the publication. In the same year (2009), the National Agricultural Innovation Project (NAIP) supported consultation on enhancing Open Access in Indian agriculture was held at ICRISAT. In the consultation, the researchers from ICAR and the Agricultural Research Service Scientists' Forum (ARSSF)  agreed to build Open Access agricultural research publications repository either within Agropedia, a digital knowledge repository with the open platform for learning and sharing information related to Indian agriculture or establishment of institutional repositories so that the researches in ICAR would be be able to deposit their research articles for wider reach.
The fall out of the meeting held at ICRISAT in on Open Access (2009) resulted in establishment of Eprints@IARI, an Open Access Institutional Repository of Indian Agricultural Research Institute (IARI). and OpenAgri, an open access agricultural research repository in 2009 and 2010 respectively. These developments made for the establishment of Eprints@CMFRI, an Open Access Institutional Repository of  Central Marine Fisheries Research Institute (CMFRI); DSpice@IISR, an Open Access Institutional Repository of Indian Institute of Spices Research (IISR) and E-Repository@IIHR, an Open Access Institutional Repository of  Indian Institute of Horticultural Research (IIHR)
In the National Agricultural Research System (NARS) of India, apart from the ICAR and NAIP established repositories, exclusive thesis repository for agricultural sciences in India was initiated in 2008 under the name 'Krishiprabha'. It houses all the doctoral dissertations submitted to various agricultural universities in India (NARS). It is now housing, 7624 dissertations and is hosted by Chandhary Charan Singh Haryana Agriculture University, Hissar. However, it is only open to the consortium partners and other constituents of the NARS. Whereas, the ETD@UASD, thesis repository established by University of Agricultural Sciences, Dharwad in 2011 is freely available to public for download and use. It has total 1119 thesis submitted to the university since year 2005. Under the NAIP's Rice Knowledge Management Portal (RKMP), India Rice Research Repository (i3R) is established in 2010.
Though the efforts are being made to make agricultural research publicly available since 2004 in India, the pace at which it needs to be taken forward is very slow and the concept of Open Access had not reached all the stakeholders of National Agricultural Research System (NARS) especially, the researchers and the research managers. The records in Eprints@IARI are 229; Dspice@IISR 497; E-Repo@IIHR 193. The only most populated repository in ICAR/NARS is Eprints@CMFRI with 8978 records. The ICAR needs a policy on 'Open Access' and the researchers and the research managers should consider Open Access as an important agenda for taking forward the movement of making all the publicly funded research publicly available and accessible in India.
To take forward the concept of Open Access and to advocate it, Open Access India (OAIndia) an online group is formed by the researchers, librarians and students in NARS. The OAIndia is quite active on facebook with ~2290 members and is involving its members to discuss and debate on 'Open Access' – why it is needed and what needs to be done and what are the bottlenecks and how to overcome them and is now looking for establishment of its online repository which would harvest all the publicly available research information (meta-data) and make it accessible to all the stakeholders in NARS.