New report shows universities crucial to ACT economy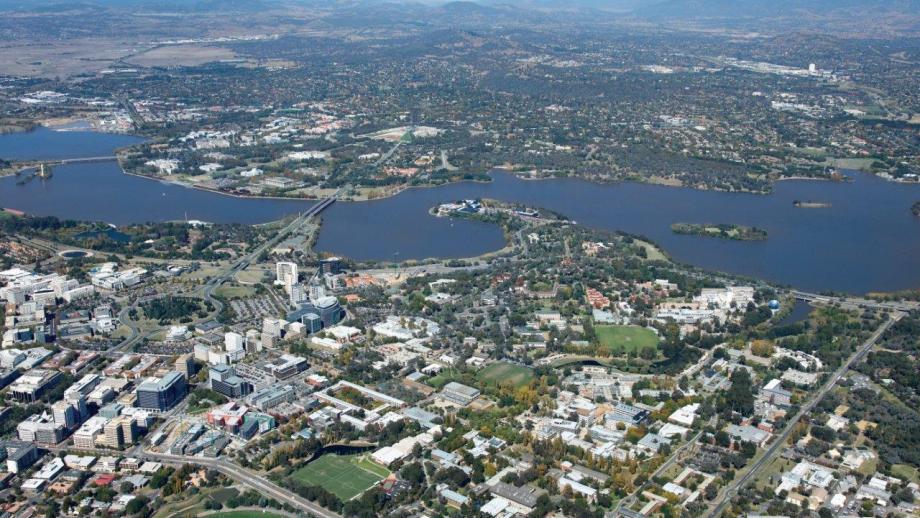 A new report by Deloitte Access Economics, commissioned by The Australian National University (ANU) and the University of Canberra (UC), found the two leading institutions contributed more than $1.7 billion of activity to the ACT economy.
The report underlines Canberra's strength as a university town and demonstrates the importance of the higher education sector to the economy.
It found that in 2012 around 38,000 students were enrolled at the two universities, accounting for 92 per cent of the tertiary students in the ACT and pushing down the ACT median age to 35 years, lower than every other state except the Northern Territory.
The report also found every dollar of expenditure on the universities returned 80 cents of value to the local economy, and one in nine people in the ACT were university staff or students."Canberra is Australia's top university town, and this comprehensive report shows the benefits to the economy and society of having two great universities in the national capital," said ANU Vice-Chancellor Professor Ian Young AO.
University of Canberra Vice-Chancellor Professor Stephen Parker said that as well as generating jobs and economic activity, the report demonstrated the contribution of both institutions to the social wellbeing of the territory.
"This includes the University of Canberra's commitment to health and sport through research and facilities such as our Health Hub and the Sporting Commons which is home to the Brumbies and the University of Canberra Capitals," Professor Parker said.
"When the University of Canberra Public Hospital is finished in 2017 it will be a great addition to the public hospital system in Canberra."
Professor Young said the ANU was ranked the 7th most international university in the world and its research attracted the world to Canberra and took Canberra to the world.
"We count amongst our success stories spinoffs like high-tech company Lithicon, jointly founded by ANU and UNSW, which sold earlier this year for $76 million, and pharmaceutical company Pharmaxis, which develops new therapies for major respiratory diseases," he said.
"ANU is also home to the ANU-ACT Centenary Chair in Cancer Research, which fosters collaboration between Canberra medical specialists and scientists to find better treatments for cancer sufferers.