The Science Surrounding James Bond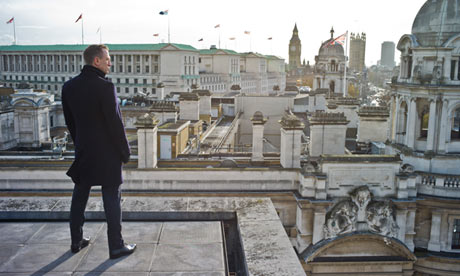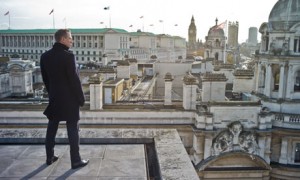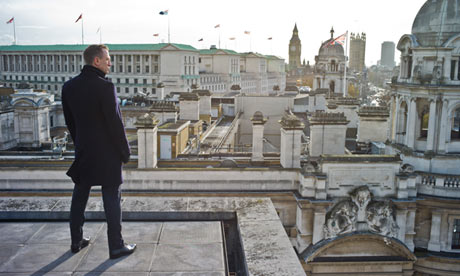 Bond. Double Bond.
That was a quip a lab partner of mine cracked during a sophomore chemistry class and I have not forgotten since. And it is a perfect lead in for this week's post as I take you through the past and into a closer look with – The Science Surrounding James Bond.
This year marks the 50th Anniversary of Ian Fleming's classic James Bond series. And Friday, 9 November 2012, the 23rd installment of the series, Skyfall, hit theatres in the United States. And I wouldn't have missed it for the world.
I became a James Bond fan early on, around age 5, thanks to my Dad. Perhaps, not the most appropriate film choice for a 5-year-old per se, but that's water under the bridge. What captivated my attention so? The action-packed chases, the sports cars (Aston Martin DB5, yes, please), the explosions, the science behind it all!
The Quartermaster – Q
The Quartermaster, known affectionately by the moniker 'Q' is head of the fictional research and development division of the British Secret Service. Q – always the scene stealer, in my opinion, whether portrayed by John Cleese, Desmond Llewellyn, Peter Burton, and now the youngest gadget genius, Ben Whishaw – keeps the spy business humming along. Where would 007 be without Q who created so many of those gadgets allowing his to escape safely and serve country and Queen? Q in fact answers this question in License to Kill.
"If it hadn't been for Q Branch, you'd have been dead long ago" – Q to Bond
Yes, where would James Bond be without science and technology?
I could not possibly list all of the gadgets and technology featured in the James Bond films. Well, I could, but for space's sake I'll refrain. I'll just highlight some of the more clever mechanics and mind-blowing inventions, some of which still have relevance today. Perhaps. This may be a list of mundane ordinary household items or personal effects, that are anything but, and all very much deadly. I'll also include the movie reference for homework, just in case you'd like to check it out for yourself.
Handgun with palm recognition – Skyfall
Bioemetric Fingerprint Scanner – Diamonds Are Forever
Radioactive Lint – On Her Majesty's Secret Service  (Fun fact – George Lazenby who played Bond in this film is Australian)
Perfume Flamethrower – The Spy Who Loved Me
Montblanc fountain pen – Octopussy
Mini Submarine – For Your Eyes Only
SNOOPER – A View to a Kill
Philips Keychain – The Living Daylights 
Miniature Binoculars – The Living Daylights 
Dentonite Toothpaste – Licence to Kill
Surfboard – Die Another Day
Kids, there is a lot of chemistry, physics and hi-stakes math going on these films, so pay attention. Many of these inventions and gadgets helped keep humankind safe from terrorism and evil in the films. I'd hate to be a Debbie Downer and mention the downside, such as the loss of life, and destruction to the environment that sometimes results from Bond's escapades, but there is a price to pay for freedom. All the more reason to study the sciences with the aim to improve the societal good of the world!
The Old and the New
The tales of Bond have allowed audiences to see the world; those that maybe haven't had the luxury to travel so much. For a kid growing up on a farm in the Midwest, those movies opened my eyes to different lands and cultures and set my mind racing with possibilities. Possibilities of what I wanted to do in the field of science.
I really don't want to give anything away for those that have yet to see the film (IT'S SUPERB!), but Skyfall especially displays that melding of the classic Bond with the futuristic Bond. Bond has actually found immortality – the writers, producers and actors have found ways to continually reincarnate and refresh this character for future audiences. Here's to another 50 years of shaken martinis, fine tailoring, fast sports cars, death-defying stunts, witty one-liners and keeping the world safe from terrorism at all levels. Cheers.
Cite this article:
Burnes K (2012-11-14 08:50:43). The Science Surrounding James Bond. Australian Science. Retrieved: Dec 10, 2023, from http://ozscience.com/news/the-science-surrounding-james-bond/