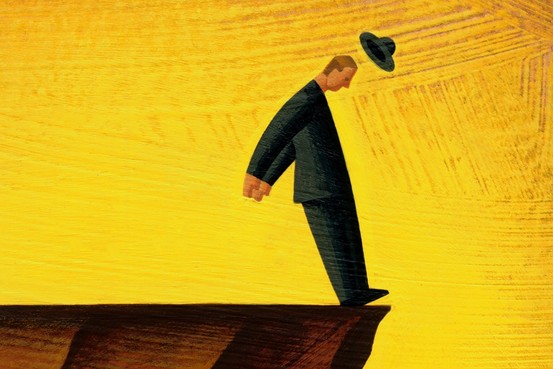 Thursday 22 November 2012
Minister for Innovation, Services and Small Business Louise Asher today announced that two world leaders in storm-water management and bioinformatics, Professors Ana Deletic from Monash Water for Liveability and Terence Speed from the Walter and Eliza Hall Institute, have won the 2012 Victoria Prize for Science and Innovation.
Professor Deletic is the first female scientist to be awarded the Prize in its 14 year history.
Speaking at a ceremony to award the winners of the Victoria Prize for Science and Innovation and the Victoria Fellowships, Ms Asher said the Victorian Coalition Government was committed to supporting science and innovation and had awarded two $50,000 Victoria Prizes this year instead of one, as well as increasing the number of $18,000 Victoria Fellowships from six to 12.
"The Coalition Government has invested $1.7 million in Victoria's innovation researchers since 2011, and has committed to treble this investment over the next three years to $4.8 million," Ms Asher said.
"We firmly believe that supporting research in Victoria is vital to our state continuing to lead Australia and the world in medical and scientific research. It is important to provide opportunities for our scientists working here in Victoria's leading research institutions, rather than seeing them leave for overseas never to return, so they can foster the next generation of Victorian scientists.
"Todays winners of the Victoria Prize, Professors Ana Deletic and Terence Speed each receive the prestigious award for their pioneering work in water conservation and application of statistics and mathematics to problems in genetics and molecular biology.
"The 12 recipients of the Victoria Fellowship are all early-career researchers and innovators who will receive $18,000 to enhance their career with international study missions and return to Victoria to apply their new skills to an Australian company or research organisation and hopefully emulate the success of Professors Deletic and Speed as they progress their careers.
"I congratulate all the recipients and wish them every success in their future careers, and hope they continue to contribute to Victoria's reputation as the leading Australian state for science, innovation and medical research," Ms Asher said.
Information about the Victoria Prize Winners
Professor Deletic has won the Victoria Prize for Science and Innovation in Physical Sciences for her work in developing green storm-water harvesting technologies to make better use of urban water run-off for stream protection and human consumption, contributing to the creation of more liveable and cooler cities.
Her work, beginning in the 1990s, has resulted in industry partnerships across the world and new technologies being adopted in Australia, Israel, Singapore, New Zealand, the UK and France. In Melbourne alone, over 10,000 rain gardens are being constructed to protect the Yarra as a result of her work. Professor Speed received the Victoria Prize for Science and Innovation in Life Sciences for his dedication to helping increase understanding of infectious disease, the immune system, heritable human diseases and cancer.
Professor Speed, with his team, has developed methods of analysis now in daily use in research laboratories underpinning many of the recent advances in medical research. His work, described as a shield against bad science, has helped to identify areas of the human genome that contribute to cancer, genes that are vital for embryonic development and pinpointing malaria proteins responsible for initiating infection in human red blood cells.
Visit www.premier.vic.gov.au for more news