Another week, another collection of weekly science picks! Those of us over here in Northern Europe have been enjoying snowy weather this past few days, with more expected on the way. At the same time, many of us have been keeping a concerned eye on the recent events in Australia – the bush fires being among them.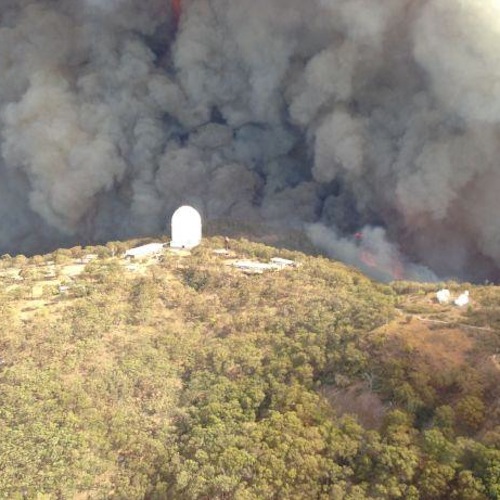 Among the many areas hit by the fires was Siding Spring Observatory. While some buildings were destroyed and others damaged, all of the telescopes appear to be ok. Details on the entire event from a first hand perspective are given by astronomer Amanda Bauer on her blog, Astropixie.
from all accounts i've received, heard, and read, the area surrounding coonabarabran  is a "disaster zone," which is heart-breaking news.  fire service crews will be working overnight, taking advantage of milder conditions, to put containment lines around the edges of the fire, hoping to protect coona before the winds change.
Orion, the spacecraft being developed to replace the Space Shuttle and ease the pressure on Russia's Soyuz craft, has been a troubled undertaking. As with virtually all NASA projects lately, it's been hampered by repeated budgetary problems. The latest development in the story is that Europe has now formally agreed to assist in developing the Orion craft, with the long term goal of deep space missions, to the Moon and Mars.
The current plan calls for Europe to build the prototype module for 2017 and a number of components that would be needed for the second vehicle in 2021, although a formal go-ahead to complete this additional model is some years off.
Depressingly, there is still an obvious gender gap in science, though it's at least heartening to know that this is an issue which some are paying serious attention to. Many are going what they can to fix the problem, while others are disappointingly willing to argue that nothing should be done. One article which caught my eye this week was written by an anonymous senior scientist, arguing that we should be taking a more aggressive approach to tackling this problem. I for one, wholeheartedly agree!
Can it be that women are treated less fairly than men? A deceptively simple piece of research led by Jo Handelsman at Yale University has recently suggested that they are… I should point out here that there was no statistically significant difference between the responses from male or female faculty, nor were there differences between levels of faculty, suggesting this is not a hierarchical bias.
Back in space, new plans for the International Space Station involve blowing something up. Nevada-based Bigelow Aerospace have been contracted to develop an inflatable habitat module for the space station, with the intention of using the new SpaceX Dragon craft to send it up into orbit. Private companies are evidently becoming major players in human spaceflight.
Bigelow hopes the tests done in orbit will prove that inflatable capsules are safe and reliable for space tourists and commercial research, an idea almost as old as NASA itself. The space agency began investigating the concept of expandable spacecraft in 1958. Space stations like this would be easier to launch and assemble than those with metal components, so would be cheaper.
On a final note, while many of us tend to consider invertebrate animals as being inferior, there's evidence that some of them may be more self aware than we give them credit for. While some research has concluded that fish don't feel pain in any meaningful way, crustaceans like crabs and prawns probably do. It's probably about time we extended the laws on humane treatment of animals to cover invertebrates too.
A study has revealed that the shore crab, a close relative of the species we use for food, responds to electric shocks and then goes on to avoid them. Previous research has shown that prawns and hermit crabs also react to painful situations.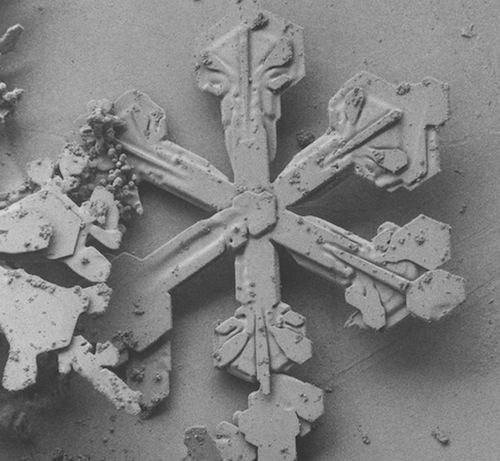 Whether you're dealing with fire or ice nearby, stay safe and have a good week!
Image credits:
Top – NSW Rural Fire Service
Bottom – Electron Microscopy Unit, Beltsville Agricultural Research Center, Maryland.
Featured – ESA