ScienceOnline2012 – The power of the Scientific Community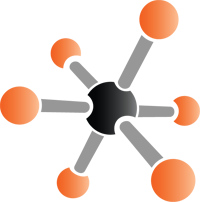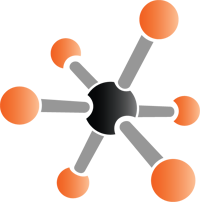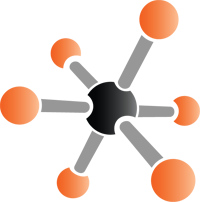 I want to share some of my personal experiences from the past meetings of the Science online unconference as someone who have participated and attended the conference. I have attended Science Online twice: I have held a session on Open access e-resources in the networked world (2009) and held a workshop – Social Media for the Scientists (2010); interacted, being overwhelmed with positive energy, had wonderful conversations with  scientists, journalists, educators, bloggers, Web developers, and scholars.
And it all started several years ago, thanks to the initiative and organization of Bora Zivkovic and Anton Zuiker, in Bora's words:
"…upon my return from a bloggercon of some kind, I was enthused by the atmosphere at the event and thought to myself how nice it would be to have something similar but with a focus on science. I posted my thoughts on the blog and received many enthusiastic comments and e-mails. But I did not really have a good concept or ideas how to actually make it happen.

Enter Anton Zuiker. At one of our regular monthly blogger meetups which he organized at the time, Anton took me aside and suggested we work on this project together. It was do-able, he thought, if we did it smart.

Several months later, the first conference became a reality.

And people loved it and made sure we understood that this was not going to be a one-time event, but something we'll have to organize every year. So we did."
The conference is held every year in January in North Carolina  and it's a synergy of discussions, brainstorming, networking and wonderful interactions both in and out of the conference rooms. Every topic during the conference somehow relates to science, technology and the Web: information science,  journalism, education, publishing, art, technology, computer science, math and more.
ScienceOnline is a "community-organised, community-planned, community-funded, community-owned and community-run conference", also (virtually) present online throughout the year via Twitter, using hashtags #scio09, #scio10, #scio11 and now #scio12 . This is how thousands of community members stay in touch by constantly posting tweets. Also, there is conversation happening on science blogs, Facebook, Friendfeed groups, and now on Google Plus.
The best part of the conference, beside interactivity, is unconference discussions and brainstorms in the halls, in between session rooms – places where you can meet and discuss with wonderful, super smart, innovative, creative people that I've not only exchange information and ideas with, but made some plans for the future collaboration.
This year, ScienceOnline 2012, presents the sixth annual gathering and conference on science and the Web. It will take place on the campus of NC State University in the spacious McKimmon Center, on January 19-21, 2012. Check out ScienceOnline2012 homepage, the program and the blog for updates.
Don't miss to take a look at a very informative and extensive blog post about building a program, on Science Online sessions (how to moderate, how to participate), as well as Virtual participation for those who will follow the live webcast, tweet, blog and interact with the world wide community and community at the conference. I'm looking forward to ScienceOnline 2012 and wonderful events happening on and offline.
Related References:
ScienceOnline2012 – the Unconference, the Community
What is: ScienceOnline2012 – and it's coming soon!
Cite this article:
Radovanovic D (2012-01-13 10:23:16). ScienceOnline2012 – The power of the Scientific Community. Australian Science. Retrieved: Oct 03, 2023, from http://ozscience.com/science-2/scienceonline2012-the-power-of-the-scientific-community/