Harvard and MIT offer free online education materials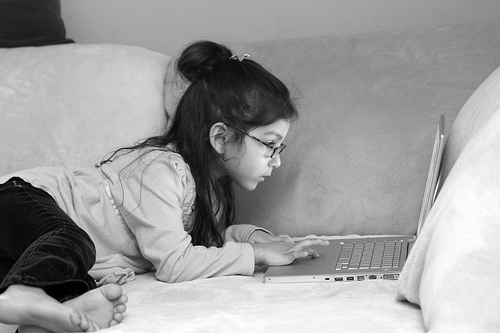 Harvard University and the Massachusetts Institute of Technology (MIT) announced last week the launch of edX, a transformational partnership and initiative in online education. EdX presents a not-for-profit joint venture between these two institutions that will collaborate to "enhance campus-based teaching and learning and build a global community of online learners", offering online versions of their classes and those of other universities. Also, edX supports Harvard and MIT faculty in conducting research on teaching and learning on campus through tools that enrich classroom and laboratory experiences. The goal of this initiative is to create a global community of online learners while improving education for everyone.
Together they will offer free digital courses worldwide, with students receiving the obligatory certificate of mastery at the end. The edX platform will be open source online learning platform that will feature teaching designed specifically for the Web. It means that it will be open to other universities and organisations. Since the learning technology will be available as open-source software (OSS), other universities and individuals will be able to collaborate and help edX improve and add features to the technology developments.
Features will include: self-paced learning, online discussion groups, wiki-based collaborative learning, assessment of learning as a student progresses through a course, and online laboratories. The platform will also serve as a laboratory from which data will be gathered to better understand how students learn. Because it is open-source, the platform will be improved continuously.
As Harvard Crimson reports:
"There's great excitement, on both sides, to have this impact not only what we're doing on campus but to really change the way education is done across the world," Harvard Faculty of Arts and Sciences Dean Michael D. Smith said in a conference call with reporters.
Both institutions said that they plan to use the edX in homage to MITx, the online learning portal that MIT launched this year—as a laboratory for their researchers to study how virtual learners interact with the system. Researchers will be able to observe the amount of time students spend watching and rewinding videos and to examine correlations between students' preferred learning methods and their performance on assessment.
"This is about experimentation; it's about research; it's about rethinking education," said Harvard Provost Alan M. Garber '76.
The courses are scheduled to be announced in early summer and classes will begin in the fall.
Obviously, there are more and more open initiatives for online processes of teaching and learning. Recently TED-ed education launched their TED-Ed website (in beta) a new open platform for using video in education. It allows any teacher to take a video of their choice and  use it in the lectures, that can easily be assigned in class or as homework, complete with context, follow-up questions and further resources.  This whole process is explained in this video.
The same way that Web strives to be more open, collaborative, and free, so the current education reforms and innovations are fostering open and collaborative approach. Time will tell how these new initiatives will be adopted in (an online) education systems along with the accelerated development of mobile and cloud technologies that suppose to improve learning and teaching on campus, and around the world.
References: MIT news,  The Harvard Crimson, and Harvard Gazette.