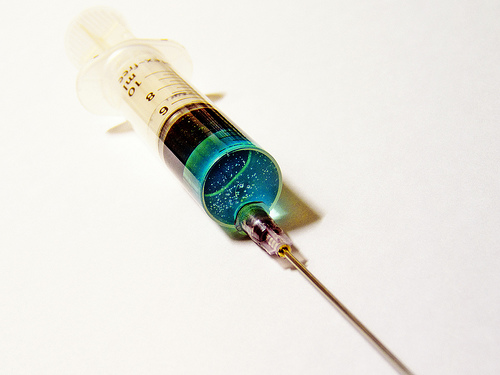 Why does Morphine cause pain?
He was diagnosed with testicular cancer at the age of 27. At the age of 39 he was in so much pain he begged his doctors to die. He was in pain because of morphine. In the 12 years he lived since he was diagnosed he had a therapeutic regimen that allowed him to have a good quality of life. His pain was controlled by bursts of sustained-relief morphine twice a day. Up until a family trip in November of 2000 there were no problems. Then the pain got inexplicably worse.
"Beating, shooting, stressful, squeezing, piercing, constant and terrifying" were the words he used to describe his torment. Any movement made it worse. In the end he had to lay "very, very still" to find some respite. But this didn't last for long. Nothing his doctors tried worked. The pain was unrelenting. "If this is the level of pain I have to live with, then I want to die". Serious words that go some way to emote the pain. As the pain remained his regimen of painkillers was increased. Still, the pain remained. He asked to die again. His wife supporting his decision. After drastic measures and attempts to reduce the pain with no success the decision was made to proceed with terminal sedation. He had gotten his wish to die peacefully. And since pain control was futile, his medication was ceased.
This was when things improved. Without a heavy regimen of morphine, hydromorphone, and ketamine, the pain began to subside. He lived out the remaining 6 weeks of his life pain-free.
His case was not uncommon. What he experienced was opioid-induced hyperalgesia, an important phenomenon seen with high-dose opioid therapy. Morphine, named after the greek god of dreams, has been used as a potent painkiller for eras. Perhaps since the days of the Byzantium Empire. For years the phenomena of morphine causing pain has been paradoxical and largely unresolved. Unresolved, that is, until the January 6 edition of Nature Neuroscience.
"Our research identifies a molecular pathway by which morphine can increase pain, and suggests potential new ways to make morphine effective for more patients," said senior author Dr. Yves De Koninck, Professor at Université Laval in Quebec City in a press release. "When morphine doesn't reduce pain adequately the tendency is to increase the dosage. If a higher dosage produces pain relief, this is the classic picture of morphine tolerance, which is very well known. But sometimes increasing the morphine can, paradoxically, makes the pain worse," explained co-author Dr. Michael Salter.
Their research points to a new pathway to how morphine acts. Tolerance of morphine is one thing (when increased doses do not produce the same effect), but hyperalgesia refers to an increased sensitivity to pain with morphine. So how are these two distinct features of the same drug satisfied along the same pathway of action?
When morphine relieves pain, it relieves it in the spinal dorsal horn and then in the brain. The former is a part of the spine that will receive pain signals from receptors and send them on towards the brain (via lamina neurons). These neurons are central targets for pain relief (analgesia). Morphine brings about pain relief by inhibiting these neurons.
The pathway towards pain sensitivity they came up with was a cascade, initiated by morphine that leads to the lamina neurons and eventually deregulates chloride ions. And it is these chloride ions, out of sync and homeostasis, that causes pain hypersensitivity. In their study they managed to adequately separate the different components of hyperalgesia from somple tolerance.
The picture the researchers paint is that tolerance and hyperalgesia are functionally distinct. Makes sense as the clinical characteristics are also distinct. However, what they propose is still a long way off any practical solutions for actual patients that suffer pain from morphine, but a big step in the right direction.
Image — source