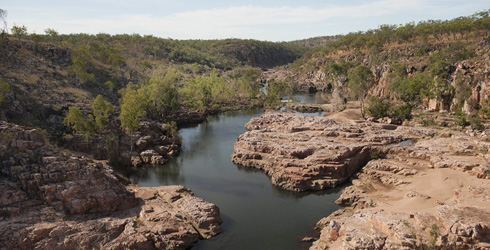 24 September 2012.  MEDIA RELEASE
Botanist Todd McLay has won the 2012 prestigious Australian Conservation Taxonomy Award to delve further into the mysteries of the iconic Xanthorrhoea genus ­ or, Australia¹s native grass trees.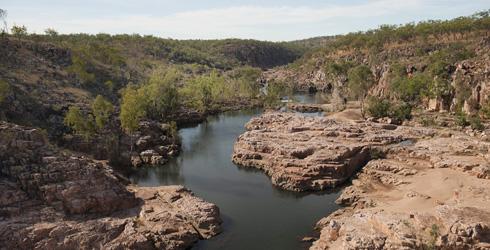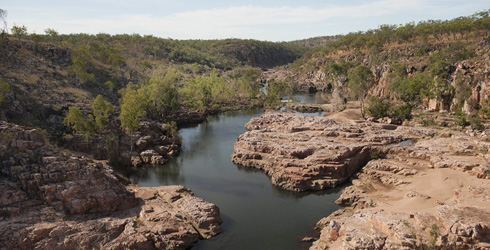 The Nature Conservancy and The Thomas Foundation launched the award last year to foster research by young scientists into important taxonomic works with significant implications for conservation in Australia.
Dr James Fitzsimons, director of conservation with The Nature Conservancy, said the $10,000 award would be used to ³interpret the evolutionary history of the grass tree with a view to underpinning conservation in the global  biodiversity hotspot of Western Australia.²
³The last major look at the Xanthorrhoea family was in 1986 for the Flora of Australia, and it showed a level of uncertainty about some aspects of the grass tree. We urgently need to learn more about its biological make-up in order to better protect it.²
Mr McLay, a postgraduate student at the University of Melbourne, will assess and revise the species-level taxonomy of Xanthorrhoea in Western Australia, including the identification of potentially undescribed species.
Two species of Xanthorrhoea ­ thortonii and nana ­ are found in the Great Western Woodlands, the world¹s largest intact temperate woodland. These species are biogeographically distinct from other recognised species of grass trees that grow in the subregions of western Australia.
³Knowing what species exist and their ecological requirements are essential elements of conservation and we are confident that Mr McLay, with his passion for plants, will help provide more answers,² Dr Fitzsimons said.
The Australian Conservation Taxonomy Award was presented to Mr McLay at the Australasian Systematic Botany Society conference. The award is administered by the Australasian Systematic Botany Society.
The Thomas Foundation was established in 1998 by David Thomas and his wife, Barbara. The conservation of biodiversity has always been part of the Foundation¹s focus. The Foundation adopts a strategic planning approach to its grant making and considers its grants to be investments in forming social capital. The Foundation¹s mission is ³Arresting the decline of biodiversity in Australia and encouraging others to do likewise.²
About The Nature Conservancy One of the world¹s largest science-based conservation organisations, The Nature Conservancy delivers large-scale conservation projects across Australia. The NGO is currently influencing conservation over nearly 30
million hectares of Indigenous lands across northern Australia¹s vast savannas from the Kimberley to Cape York and Central Australia¹s arid lands. The Nature Conservancy is working with Indigenous groups and other key partners and has helped to protect more than 6 million hectares of lands and waters in Australia since 2000. This includes securing 29 high priority additions to the National Reserve System, including some of the largest private protected areas in Australia.
Media inquiries: John Myers ­ 03 9818 8540 or mediawise@mediawise.net.au