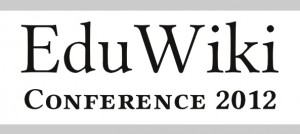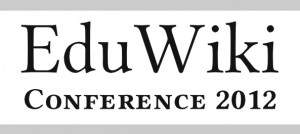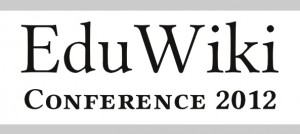 What do Dictator novel, Implicit self-esteem and Nuclear energy policy in the United States have in common? Each of these Wikipedia articles has been improved by university students in exchange for course credit.
Wikipedia educational assignments – where improving the free online encyclopaedia is integral to the course – already happen in many universities in the USA, Canada and other countries. In the UK, lecturers in the universities of Hull, Southampton, Portsmouth and Imperial College, London have been experimenting with Wikipedia assignments.
It seems that everybody gains from this sort of assignment. The students get a real experience of publication, and are motivated to find reliable sources, write neutrally, avoid plagiarism and seek feedback from Wikipedia's internal review processes. Wikipedia, and its enormous global audience, get improved articles in academic subjects. The lecturers get help in creating a distinctive and demanding educational experience.
To avoid the potential pitfalls, these courses need planning and coordination beforehand between the lecturers and the Wikipedia contributors. Ambassadors – experienced Wikipedians – assist the courses online or in person. The Wikimedia education portal has tips, case studies and supporting materials.
These projects treat Wikipedia as a set of educational processes, not as a static, fixed resource.
The saying about sausages and legislation is that people who enjoy them shouldn't watch them being made. With anything that claims to be knowledge, the opposite is true. Learners need to see the process behind it: whether the idea just popped into someone's head, or survived rigourous testing against alternative explanations; whether it was published directly or went through some sort of review. On Wikipedia, the writing, editing and review processes are all open and on public view. By exploring and taking part in these processes, learners have a chance to develop high-level skills of research and collaboration.
At school level, there are opportunities not only to teach many subjects using Wikipedia's freely reusable text, images and other media but also to teach a critical understanding of Wikipedia itself. Those of us who write Wikipedia don't want readers to treat the site as a final authority: we want them to view it critically, as a medium with weaknesses and strengths, just as newspapers, books or television should be read critically.
What would be ideal now is if educators and other staff from universities and schools could get together in a room with Wikimedia contributors, discussing the educational projects we're each working on and the opportunities for the future. That's exactly why Wikimedia UK and the University of Leicester are hosting a one-and-a-half-day EduWiki conference on the 5th and 6th of September.
There will be speakers from the USA, Canada and Germany as well as the UK, talking about educational activities that use Wikipedia or other wiki projects.
The EduWiki conference takes place on 5 and 6 September at the University of Leicester. More about this – on the Source page.