Steven Burrill: A Leading Force in the Advancement of Science and Technology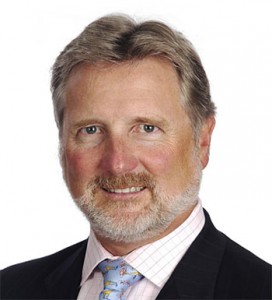 Steven Burrill is a well recognized name in the field of science and technology, and has been actively involved in various aspects of these fields. As a founder and CEO of Burrill & Company, his influence and contributions to science and technology has been far reaching, and is responsible for great strides made in various aspects of this field.
The Burrill & Company group includes Burrill Merchant Banking, Burrill Institutional Equities, Burrill Venture Capital and Burrill International all of which have been instrumental in finance, research and exposure aspects of science and technology. These institutions have been responsible in advancing science, and making technology more accessible to people.
One of the moves that Steven Burrill has made to make technology and information more accessible to the masses is through The Journal of Life Sciences. The journal is in partnership with the California Health care Institute, and focuses on reporting on life sciences and the developments in this sector.
TJOLS has been instrumental in getting more people to take interest in science and technology, and reporting in a way that is easy to understand. Although the journal primarily appeals to biotechnology executives and healthcare professionals, more and more people are taking an interest in the journal.
Steven Burrill's contributions to science and technology go far beyond TJOLS. He has played many roles in the field including in the National Science and Technology Medals Foundation (NSTMF) where he serves as the Chairman of the board. He also serves in numerous other boards in the science and technology industry.
It is hard to imagine an area of science and technology where Steven Burrill and The Burrill & Company group are not involved. Whether it is in funding, research or non-profit efforts for the advancement of science, you can be sure to find the name Steven Burrill. His efforts have not gone unrecognized as he has received numerous accolades and awards for his contributions to science and technology.
Starting a Biotech Company by Steven Burrill
Burrill talks about how starting a biotech company is different from starting any other company in the world.

Audio Podcast:An Entrepreneurial Perspective on the Life Sciences Industry
Steve Burrill, CEO of Burrill & Co., provides an overview of the life sciences industry, reflecting on insights he has gained throughout his career.
Useful links:
Cite this article:
Ivanovic J (2012-07-01 10:55:31). Steven Burrill: A Leading Force in the Advancement of Science and Technology. Australian Science. Retrieved: Nov 30, 2023, from http://ozscience.com/news/steven-burrill-a-leading-force-in-the-advancement-of-science-and-technology/