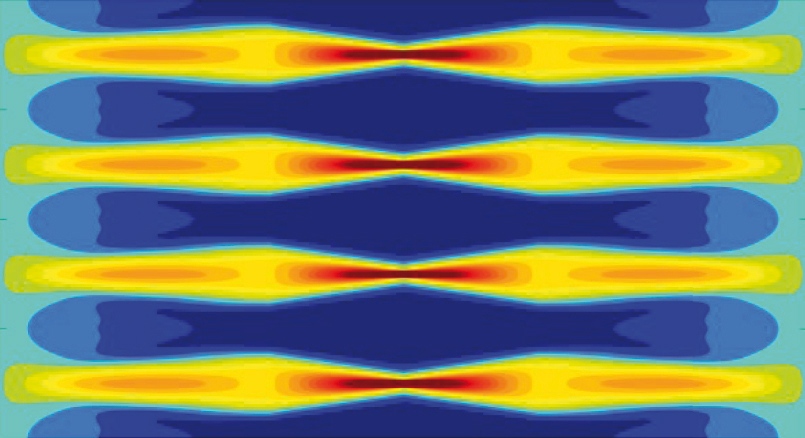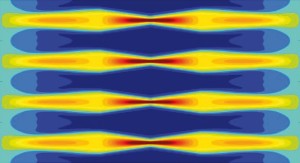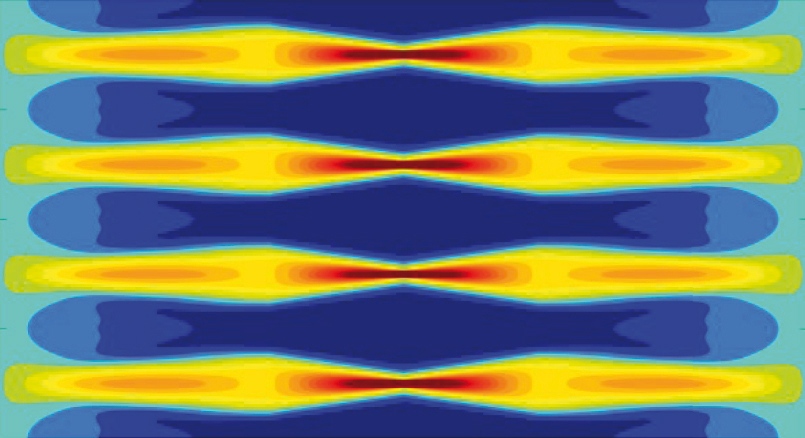 Happy June! Happy World Oceans Day! Hard to believe it is June already. I finally have some time on my hands and caught up on some reading this week. So you'll see two articles below that are from April. It's a little bit of everything… so grab your coffee, tea or chocolate milk, head to the sofa or venture out to the veranda if it's nice weather, and enjoy this edition of Weekly Science Picks!
Cyber security, data breaches, governments listening in on the phone calls of their citizens (oh wait, the U.S. claims it's just unique identifiers…), are all hot topics in this age of data immersion that we found ourselves. Well, read about the 'time hole'. Engineers are doing some pretty cool things in this realm.
Temporal cloak erases data from history by Zeeya Merali
Electrical engineers have used lasers to create a cloak that can hide communications in a 'time hole', so that it seems as if they were never sent.
Brain games are everywhere lately, whole startup companies are devoted to trying to entertain your neurons and increase your brain elasticity. I admit, I like a good competition of Words With Friends, but I'm pleased to see some research has been done on this topic.
Brain Games Versus Nature Documentaries by Rachel Kaufman
It seems brain-training games—online tests, quizzes, games, or flash cards designed to improve attention, memory, creativity, and concentration—are everywhere. But do they work? A recent study published in the journal PLoS ONE says … maybe not.
City mouse, country mouse; city bird, country bird. Lately, there appears to be a slate of 'unique' research going on in the Animal Kingdom. A lot of it has been appearing on BBC News. Perhaps this research will lead to some exciting new developments in city health technologies.
Biological clocks 'beat quicker' in cities by BBC News
City living could have a major impact on the biological clocks of humans and animals, a new study has found.
An ever greater number of people are able to 'climb' to the top of Mt. Everest and it is wreaking havoc on the conservation of that area. The terms have changed because the technology and the gear has improved to make it to the summit. Is there a solution? Not without putting some infrastructure and some hard policies in place.
Nepal Himalayas: 'Decentralising' mountaineering remains uphill task by Navin Singh Khadka
Figures from Nepal's ministry of tourism figures show that the peaks Ama Dablam and Everest, both in the Khumbu region of eastern Nepal, see the largest number of expeditions, more than 30 every year.
Another story involving hidden data, only this time it's the kind that we would like to have out in the open and be able to access.
A Hidden Victim of Somali Pirates: Science by Paul Salopek
Scientists from around the globe, specializing in subjects as diverse as plate tectonics, plankton evolution, oceanography, and climate change, are decrying a growing void of research that has spread across hundreds of thousands of square miles of the Indian Ocean near the Horn of Africa—an immense, watery "data hole" swept clean of scientific research by the threat of Somali buccaneering.
Something a little different to close out Weekly Science Picks – watch the video.
The Lego House is going to be Lego paradise by Rob Bricken
Stay thirsty for knowledge my friends. Stay thirsty.
Cite this article:
Burnes K (2013-06-09 00:03:19). Weekly Science Picks. Australian Science. Retrieved: Nov 29, 2023, from http://ozscience.com/news/weekly-science-picks-34/