World Oceans Day – 7 June 2013, Live Event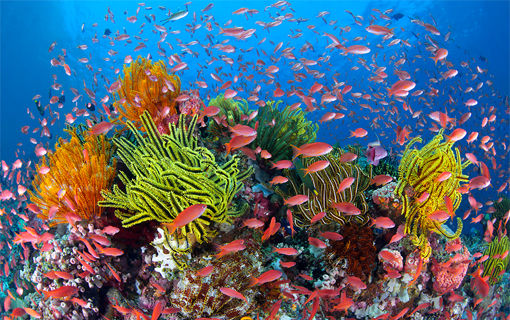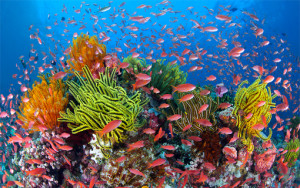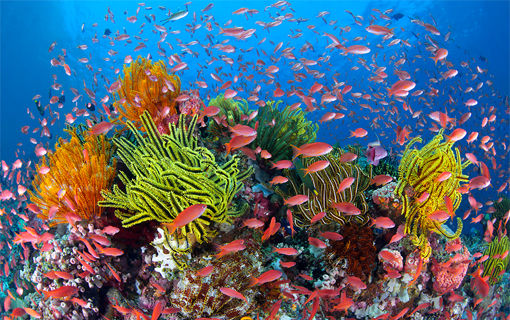 Good morning Australians and to the rest of the world! Today is World Oceans Day and to celebrate this important day, a special, world first, 12-hour event will broadcast live from the Great Barrier Reef! Richard Fitzpatrick, a marine biologist and Emmy award-winning underwater cinematographer, along with other marine experts and reef ambassadors will take you on a journey as they showcase the diverse beauty and awe that is the Great Barrier Reef. The event starts 7 June 10:00 AM (AEST). The countdown is on and you can watch here at Queensland's YouTube Channel!
You'll see live underwater broadcasts that include sharks, whales, manta rays and turtles. 30-minute panel sessions will take not only underwater at the reef, but from Lady Elliot Island and Reef HQ Aquarium. The panel discussion will feature both local and international marine biologists and experts who will highlight why protecting our oceans is so important.
And why is it so important? Well, Australians, if you haven't seen the news from yesterday, listen up.
A new CSIRO study, reported by the Herald Sun, finds the ocean is littered with rubbish, 74 per cent of it is plastic and it is impacting sea creatures, including turtles, sea birds and whales. There are 5.2 pieces of debris for every person in Australia and 3.2 pieces of rubbish for every metre of beach. The waste is not coming from other countries, it is coming from cities and other major areas in Australia. And while Australia does have great waste management practices, It's important to note that more must be done to keep the beaches and waters pristine. Take action on this World Oceans Day. Find a beach clean up, join a surf life saving club, volunteer at a conservation park – do something to help protect the ocean which is vital both to our global economies and societies.
Cite this article:
Burnes K (2013-06-07 00:28:05). World Oceans Day - 7 June 2013, Live Event. Australian Science. Retrieved: Nov 29, 2023, from http://ozscience.com/news/world-oceans-day-7-june-2013-live-event/