The Value of Astronaut Photography of Earth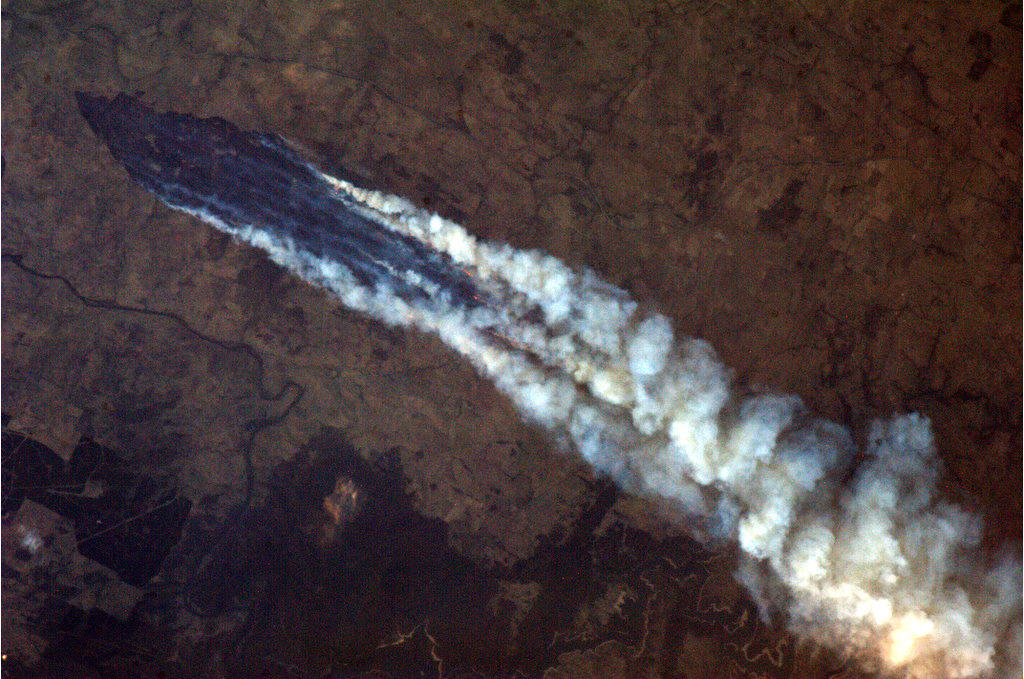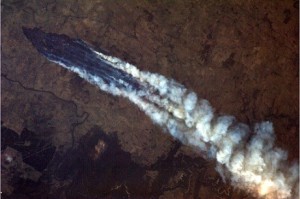 Earthlings were spoiled when Chris Hadfield turned his camera to Earth. The astronaut, just returned in May from a five-month mission to the International Space Station, uploaded dozens of pictures of Australia to his Twitter feed and other social networks.
His observations ranged from the whimsical — "Jackson Pollock would have been even further inspired by seeing the Outback from orbit" — to scientific: "Another of the Australian bushfires, this one near Burrinjuck Dam. Look closely and you can see the flames from orbit."
While the pictures may have appeared to be taken at random, astronauts receive serious training  in photography before undertaking any flight to the International Space Station.
Their role as Earth ambassadors in orbit extends to also keeping watch over the planet. If their orbital track passes over a hurricane that threatens the Australian basin, or Outback fires that are threatening a town, NASA will request the astronauts take photos to assist Earthly emergency responders. Astronauts also take note of long-term changes in Earth's environment.
Science and disaster management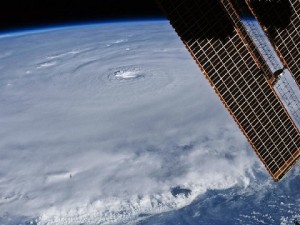 The first astronaut photos took place along with the beginning of the space program. Both Soviet and American astronauts snapped pictures in the 1960s using small, handheld cameras. Photography took on a more serious role as missions progressed, perhaps most notably in the Apollo moon mission era of 1968-1972. Geologists on Earth depended on astronauts' photography of features on the moon to help identify the context in which rocks appeared.
Closer to Earth, however, astronauts play an important supplemental role in capturing images. There are many Earth-gazing satellites that orbit overhead, but sometimes their ground tracks — the path their spacecraft takes over the planet — do not fly over, say, a volcanic eruption soon enough.
Also, satellites are preprogrammed machines that can only be altered with a great cost of time and effort. With astronauts, however, changing their program is a simple radio call away from a ground control center.
NASA's Gateway to Astronaut Photography of Earth website features thousands upon thousands of images taken by astronauts in its various programs. With the International Space Station now the agency's main focus, the images can be taken by astronauts of any nationality — not just American. The space station partners ensure their respective astronauts receive instructions on how to observe the oceans, the environment and the weather from their orbital perch.
Next, when the astronauts are in orbit, scientists will send along a list of photographic targets, NASA stated on its astronaut photography website.
"Messages are routinely sent to the station crew members listing the best opportunities for photographing target site areas," the agency wrote. "The sites include major deltas in South and East Asia, coral reefs, major cities, smog over industrial regions, areas that typically experience floods or droughts triggered by El Nino cycles, alpine glaciers, long-term ecological research sites, tectonic structures, and features on Earth, such as impact craters, that are analogous to structures on Mars.
Scientific results from orbit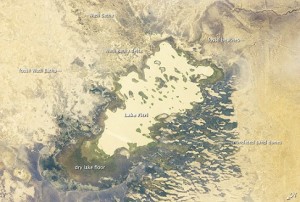 Astronaut observations do have scientific value. In 2012, an astronaut picture of Chad's Lake Fitri showed how much it has shrunk over the years due to climate change. "The dry borders show that the lake was many times larger in years past, with the wind-shaped curves of ancient beaches now located several kilometers from the current shoreline," stated Yale University.
Additionally, work by astronauts established a link between desertification in North Africa with coral reef shrinkage in the Caribbean. Scientists found out about the effects after the astronauts snapped pictures of massive dust clouds hovering over the Caribbean Sea.
"Few scientists at the time had considered the possibility that such dust could drift all the way across the Atlantic Ocean,' stated NASA. "Down-looking satellites did not notice the thin clouds, yet astronauts looking at an angle saw them easily."
Barring any unforeseen problems with the space station, the orbiting complex is expected to remain intact until well into the 2020's. Astronauts have occupied the ISS continuously since for nearly 13 years, since October 2000. This constant human contact is a boon for environmental scientists, and will be missed once the station is decommissioned.
Cite this article:
Howell E (2013-06-14 06:08:12). The Value of Astronaut Photography of Earth. Australian Science. Retrieved: Sep 29, 2023, from http://ozscience.com/space/the-value-of-astronaut-photography-of-earth/