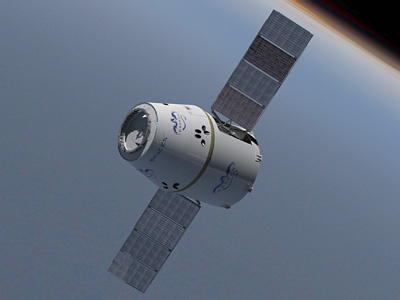 On May 11, a Dragon will mate with the International Space station.  Rather than some mythical creature, this Dragon is of human artifice.  The Dragon's rendezvous and berthing with the International Space Station presages a new chapter in human exploration of space.
The significance of this event is Dragon is a reusable spacecraft, developed, and built by the American company Space Exploration Technologies, SpaceX, as it is more commonly known.  Established in 2002, SpaceX has developed a new family of launch and cargo and crew capsules from the ground up.
The commercial race to space
NASA has now "set it sights on exploring once again beyond low earth orbit."  This gives the opportunity for private industry to take on routine access to space and resupply of the International Space Station.  From the U.S. perspective the first phase of this strategy is known as Commercial Orbital Transportation Services.  This program, announced on January 18, 2006, is to fund and co-ordinate the delivery of cargo and crew to the International Space Station.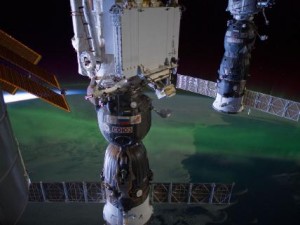 After a series of competitions and capability demonstrations in 2006 and 2008 two companies were chosen by NASA to receive funding via this program.  Initially in 2006 SpaceX and Rocketplane Kistler were awarded agreements through to 2010.  However the agreement with Rocketplane Kistler was terminated in 2007 when it had failed to raise sufficient private equity funds.  In a second round of competition Orbital Sciences Corporation was awarded, in 2008, the second group of agreements.
Orbital are no new comers to the space arena.  It is an American company, which specializes in the manufacturing and launch of satellites.  Its Launch Systems Group is heavily involved with missile defence launch systems.  Orbital Sciences since inception, in 1982, has built 569 launch vehicles with 82 more to be delivered by 2015.  This includes 174 satellites have been built by the company since 1982 with 24 more to be delivered by 2015.  With the tag "Innovation you can count on" Orbital present a solid commercial face for routine access and resupply of the International Space Station.
SpaceX on the other hand present a more entrepreneurial face to the world.  This is due, no doubt, to the strong influence of its founder Elon Musk.  Musk has notably made his mark with the creation and sale of the companies Zip2 and PayPal.  His current ventures include the listed Tesla Motors and un-listed SolarCity.  His ambition for SpaceX is obvious in the type of development program they are undertaking.
SpaceX has the Falcon family of launch vehicles and their Dragon cargo and crew capsule.  SpaceX is "based on the philosophy that simplicity, low cost and reliability go hand in hand."  The sales blurb on their website emphasizes "we recognize that nothing is more important than getting our customer's satellite or other spacecraft safely to its intended destination."  Make no mistake this is a commercial enterprise in that "can do" American entrepreneurial model.
In case you were wondering, for a mere US$10.9M a Falcon 1 could deliver your 1010kg payload into a 185km circular low Earth orbit.  Alternatively US$54.0M gets you 10,450kg into low Earth orbit or 4,540kg into a higher geosynchronous Earth orbit, via the larger Falcon 9.  The still under development, Falcon Heavy, is intended to deliver a massive 53,000kg into low Earth orbit, that is more than twice the payload of a Space Shuttle, all for US$83-128M per launch.  The key point is that this will save the U.S. many billions of dollars over the agreement periods.
These flights are not to be confused with the sub-orbital aspirations of companies such as Virgin Galactic and Copenhagen Suborbitals.  The goal of these companies is to provide space-tourism experiences at lower altitudes.  Virgin Galactic for example offer a US$200,000 sub-orbital experience, sometime in 2014.  To keep this in perspective low Earth orbit minimum is 160km, the International Space Station orbits at 378km, the Space Shuttle could achieve 378km, and Virgin Galactic's SpaceShipTwo will get you to 109km from sea level.  This experience includes a 3-day training period with your fellow astronauts.  Then a parabolic trajectory flight that will take you to the edge of the atmosphere, where the sky changes from blue to cobalt to finally black and you experience a period of weightlessness, then an assisted glide to Earth, much like a Shuttle re-entry.
Enter, the Dragon
It is the Dragon capsule that most clearly delineates the vision of SpaceX from Orbital.    Dragon is a free-flying, reusable spacecraft and is made up of a pressurized capsule and unpressurized trunk used for Earth to low Earth orbit transport of pressurized cargo, unpressurized cargo, and/or crew members.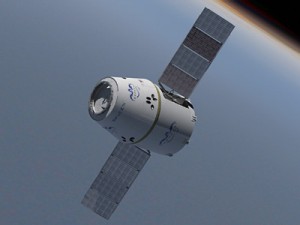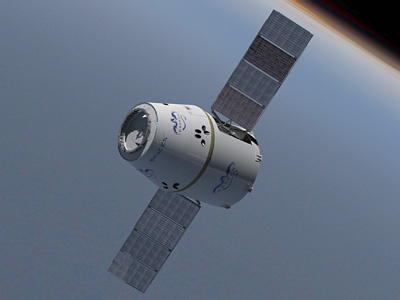 The Dragon can be rapidly transitioned from cargo to crew capability, with the cargo and crew configurations of Dragon almost being identical.  The exceptions are the crew escape system, the life support system, and onboard controls that allow the crew to take over control from the flight computer when needed.  This focus on commonality and modular construction has minimised the design effort and simplified the human rating process.  This allows systems critical to the space station as well as future Dragon crew safety to be fully tested on uncrewed demonstration flights.
Dragon is designed for the cargo and crew requirements of the International Space Station.  As a free-flying spacecraft Dragon also provides a platform for in-space technology demonstrations, scientific instrument testing, and the extension to lunar and planetary landings.
Expedition 30/31 of the International Space Station
Following the completion of NASA's flight readiness review, on April 16, 2012, SpaceX was ready to launch on Monday, April 30.  On April 23 a delay was called until the next available launch slot on May 7.  The delay was caused by the need for more software and hardware testing.  The testing is designed to validate the Dragon's ability to safely fly in close proximity to the space station, a tightly-controlled operating sphere requiring redundant hardware systems, fault-tolerant computers and robust software.
The Falcon 9 rocket carrying, the Dragon capsule, will liftoff from Space Launch Complex 40 at the Cape Canaveral Air Force Station in Florida.
This launch will certainly be a noted event.  In recent times NASA has created NASATweetups around launches.  For example the launch of the Mars Science Laboratory in November last year had simultaneous twitter gatherings in both the US and Australia.  For this SpaceX launch over 1600 people applied for the 50 spaces available to be present at the launch.  Space exploration launches are getting cult followings.
During the flight, SpaceX's Dragon capsule will conduct a series of checkout procedures to test and prove its systems, and then on May 9 it will perform a "fly-under" of the International Space Station.  This fly-under will come within 2.4km of the International Space Station to validate the operation of sensors and flight systems necessary for a safe approach and rendezvous.  The spacecraft also will demonstrate the ability to abort the rendezvous.  After these capabilities are successfully proven, the Dragon will be cleared to berth with the International Space Station on May 10.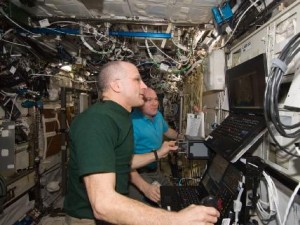 Meanwhile onboard the International Space Station, flight engineers Don Pettit and Andre Kuipers are training for the arrival of the Dragon capsule.  They will use the Canadarm2 to retrieve Dragon and berth it into the harmony node of the International Space Station.  The next day, May 11, the hatch will be opened and one of the crew, perhaps Expedition 30 commander, NASA astronaut Dan Burbank, will be the first to enter the commercial spacecraft.  It will be then unloaded and eventually filled with trash.  After 18 days of docked operations the duo of Pettit and Kuipers will then detach and release Dragon for its splashdown in the Pacific Ocean 400km off the U.S. west coast.
That is one of the first key differences of SpaceX compared to Orbital and the non-commercial operators.  A trash-filled Russian Progress 46 spacecraft departed from the International Space Station on April 19, 2012.  It's Russian flight controllers will command the Progress 46 for several days of tests, and then send it to burn up in Earth's atmosphere over the Pacific Ocean.  In addition the International Space Station has had fuel, water, and food deliveries from Japanese and European Space Agency craft.  Before the completion of Expedition 30/31 the first delivery, from an Orbital Cygnus craft, is also expected.  These craft, including Cygnus, are one-off use, being burned up deliberately upon re-entry to the Earth's atmosphere.
What next after the grocery deliveries?
This May Dragon flight is the first of 12 NASA scheduled resupply flights by SpaceX to the International Space Station using their Falcon9/Dragon combination, a US$1.6B contract.  They also have a solid book of satellite launches all through to the end of 2015.  If SpaceX is "cash flow positive" then Elon Musk expects to make a listing, an initial public offering, of SpaceX sometime in 2013.
In addition to this SpaceX is looking at a number of sites, including Texas, Alaska, California, Virginia, and Florida to build a commercial spaceport.  On of the recent sites discussed in a Federal Aviation Administration environment review document was near Brownesville in Texas.  This private site is located in Cameron County, southern Texas.  If a launch facility were built here, then all rockets departing this installation would head east, over the Gulf of Mexico.  This path would enable the Dragon spacecraft to reach the International Space Station.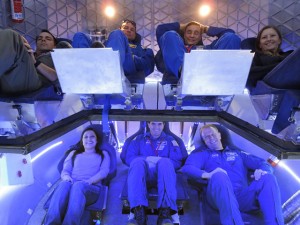 All the current planned flights are unmanned, but SpaceX is already developing a manned version of the Dragon capsule.  It recently completed another important milestone – the first NASA Crew Trial, one of two crew tests as part of SpaceX's work to build a prototype Dragon crew cabin.  For this milestone SpaceX demonstrated that the new crew cabin design would work well for up to seven astronauts in both expected and unusual scenarios.  It also provided SpaceX engineers with the opportunity to gain valuable feedback from both NASA astronauts and industry experts.
Excitingly true to their entrepreneurial spirit, SpaceX has already sold its first launch to the moon.  A lunar mission that gives Pittsburgh-based Astrobotic Technology, a Carnegie Mellon University spin-off, an early lead in a US$32M race to land a privately owned rover on the lunar surface.  The contract, announced on May 6, 2011, reserves a SpaceX Falcon 9 rocket to fly Astrobotic Technology's lander and rover to the moon as early as December 2013.
Mars is also firmly in the sights of SpaceX, even if only at the conjecture stage at present.  It was reported in 2011 that NASA science hardware would fly to Mars aboard SpaceX's Dragon capsule.  This so-called "Red Dragon" mission could be ready to launch by 2018, and would carry a cost of about US$400M or less.  Astrobiologist Chris McKay, of NASA's Ames Research Centre and his colleagues are developing the Red Dragon concept as a potential NASA Discovery mission, a category that stresses exploration on the relative cheap.  NASA is currently vetting three Discovery candidates, one of which it will choose for a 2016 launch.  That mission will be cost-capped at $425 million, not including the launch vehicle.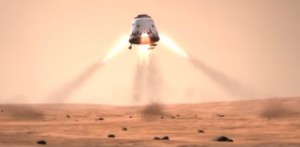 Red Dragon is not in that group of three finalists.  NASA will make another call for Discovery proposals and McKay and his team plan to be ready for that one.  If Red Dragon is selected in that round, it could launch toward Mars in 2018.  Assuming that $425 million cap is still in place, Red Dragon could come in significantly under the bar.
In comparison to the proposed costs of this real expedition Disney recently spent over US$350M on a Mars sci-fi flop.  Disney spent US$250M to make "John Carter" and a further US$100M to market it, making an estimated US$200M loss, Hollywood's largest loss ever on a film.
It is not clear at present what will happen with NASA's Mars aspirations after recent Congress budget decisions.  Nonetheless rocket entrepreneur Elon Musk believes he can get the cost of a round trip to Mars down to about US$500,000.  The SpaceX CEO says he has finally worked out how to do it, would reveal further details later this year or early in 2013.
Letting a Dragon loose into space has certainly released a fiery-breath of fresh air into space exploration.