The Best of Australian Science: May 2013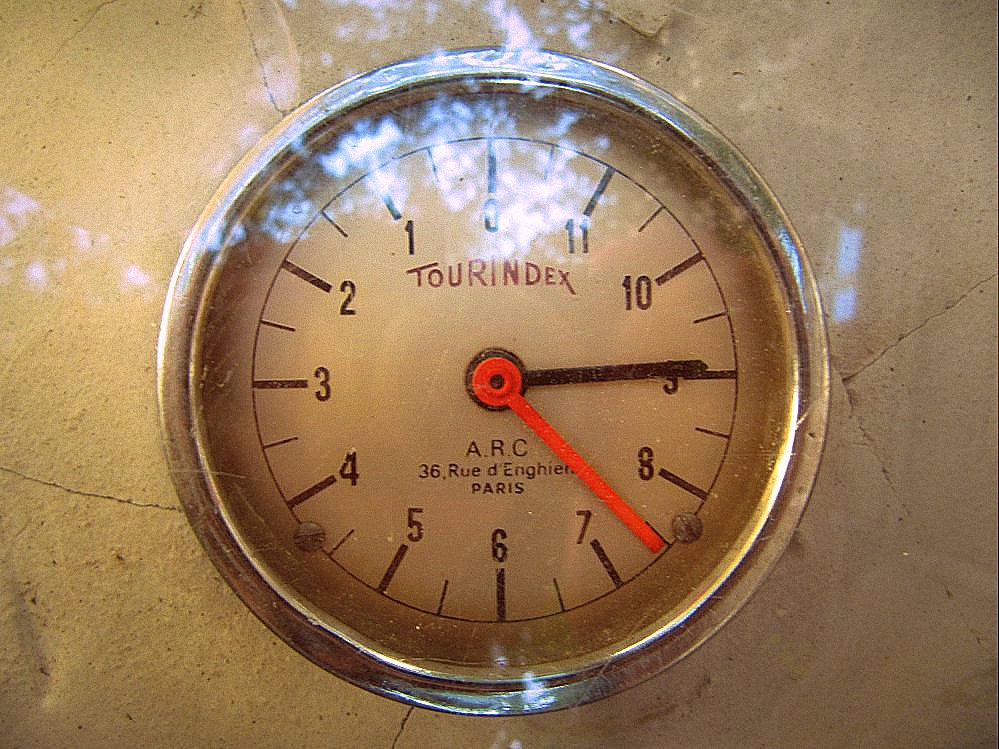 The month of May saw us publish a plethora of interestingness –  a wonderful variety of science and technology stories from within the fields of education, technology, space, internet technology, biology, environmental science, and more. We hope you enjoy them!
For those interested in science blogging and contributing to Australian Science – contact us and check out the Editor's note.
I was skeptical when I stumbled on Henry Reich's MinutePhysics Youtube channel one night. How could anyone explain light, The Big Bang or relativity in just minutes and be understood? I decided to watch one in the expectation that I would be sent to sleep. It was well past midnight. In the end, I didn't go to sleep until after I had watched every MinutePhysics video in existence. I was hooked. It all started with an explanation of what fire is. Read more>>
Quantum computers will work using quantum bits, or qubits for short, which are analogous to the digital bits used in computers like the one which you're using to read this article. Recently, a team of engineers at the University of New South Wales (UNSW) has successfully demonstrated, for the first time ever, how a single atom can be act as a qubit, effectively showing the first step in building an ultra fast quantum computer. And they might just have created the best qubit ever made.

A quantum computer is, simply, a computer which makes use of quantum mechanical phenomena to perform calculations.Well, I say "simply"… Let's step back a moment. Read more>>
This article is the third in a series of articles in which I will profile every woman astronaut, cosmonaut and taikonaut who has been into space.  Last time we looked at the career of Svetlana Savitskaya the second woman in space.  Today I'm profiling astronaut Sally Ride, the first American woman in space. (The feature image above is a collection of drawings of women astronauts by artist Phillip J Bond. You can find Phillip's wonderful series on women astronauts here.)

In 2004 I saw Sally Ride at an Australian Broadcast Corporation (ABC) Radio National Science Special in Canberra.  When I first saw her speak, I was surprised how small she appeared on stage.  Read more>>
Sometimes, the simplest things are the hardest to find. Out there, up there, in the atmosphere, amongst the things that fly around, are things that collide with other things and make other things. Small things crash into each other and produce other small things. The layman's way of saying chemical reactions happen. This one, the one we are concerned with is no more important than the rest, and it involves the degradation of atmospheric pollutants.

The story began over half a century ago when a German chemist, Rudolf Criegee, came up with a reaction. A reaction to which we are still trying to observe its smallest components. Read more>>
In the last few weeks in Australian politics there have been critical discussions regarding the inclusion of science in NAPLAN (the National Assessment Program in Literacy and Numeracy).  Without entering too much into the debate regarding the reported advantages or disadvantages of NAPLAN, it is heartening to hear that science is at the forefront of political agenda. , claim that "NAPLAN tests identify whether all students have the literacy and numeracy skills that provide the critical foundation for their learning, and for their productive and rewarding participation in the community". Read more>>
This curious looking setup is the pitch drop experiment. Some people reading this will undoubtedly know of it. Set up at the University of Queensland in 1927 by Professor Thomas Parnell, this experiment may take a few of your ideas about what a liquid actually is and turn them on their heads.

Parnell's pitch drop experiment, presently looked after by Professor John Mainstone, was set up to demonstrate this bizarre fact. In 1927, Parnell heated a sample of pitch and poured it into a sealed glass funnel. He gave the black tarry fluid three full years to "settle" before cutting open the stem of the funnel and leaving it to its own devices, kept in relatively inert conditions under a large glass bell jar. I say relatively inert. Read more>>
When we look at the Open Access Movement in Australia with the growth of Open Access Journals, we can see that it all started in 2003  and every year very good number of Open Access Journals are being added to the Directory of Open Access Repository (DOAJ).

The OAK Law project which had ended in 2009 had set up a database of all the publishers open access policies and publishing agreements. A similar database known to SHERPA/RoMEO publishers' copyright policies is also existing at Univeristy of Nottingham, UK.  These lists are facilitating researchers about what and how to share their research outputs legally with the cosmos. Read more>>
There is a scientific term that causes fear and alarm to those that study biodiversity. More fear and alarm than the term climate change. Biotic homogenisation — introducing a new exotic species to an area that was, until now, without admixture. Worldwide there is an increase in introduced exotic species and the potential of these species to become invasive have their impact.

The most invasive ladybird on Earth — Harmonia axyridis — was introduced in several European countries and North America for biological pest control, and quickly turned invasive. It has been outcompeting indigenous ladybird species in many countries for a long time now. Read more>>
 The basic idea with PowerWINDows is that there are none of the large rotating blades which people claim to be dangerous. The smaller, compact design allows PowerWINDows turbines to be installed on tall buildings such as skyscrapers and apartment blocks. All in all, the newly designed turbines are cheaper, quieter, and more convenient than existing wind turbine technology.

After four years of design and testing work, UOW have signed a deal with Birdon, one of Australia's top engineering companies, to build and test a prototype suitable for commercial production. Read more>>
 Link of the interview: http://www.abc.net.au/news/2013-05-14/reality-tv-to-send-guests-to-mars/4690088. An updated page with the full article: http://www.abc.net.au/news/2013-05-15/an-ethical-questions-over-one-way-mars-mission/4690824. More>>
Don't forget to check the Weekly Science Picks #29, Weekly Science Picks #30, Weekly Science Picks #31,  and Weekly Science Picks #32.