World research and innovation congress

The first 'World Research and Innovation Congress – Pioneers in Healthcare' conference takes place at Steigenberger Grandhotel, Brussels on the 5 and 6 June, 2013.
The two day event will bring together over 500 of the world's top scientific health professionals to discuss future challenges and strategies on the key issues facing health research today.
Special offer to readers: Register now using code AS13 and get £100 off the full delegates fee.
For more information about the conference please go to www.worldresearchcongress.com
2013 Prime minister's prizes for science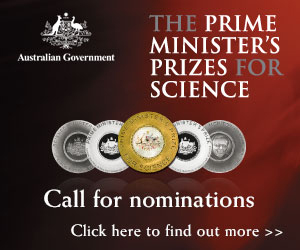 The Prime Minister's Prize for Science is awarded for an outstanding specific achievement or series of related achievements in any area of science advancing human welfare or benefitting society.
Visit  www.innovation.gov.au/scienceprizes for more info.
EuroNOG
EuroNOG an international meeting of experts responsible for the design, maintenance and development of ICT networks. The first edition was held on the 30th September 2011 in Krakow (Poland). The second edition will be organized on September 10th-11th, 2012 in Budapest (Hungary).
Detailed information:
Date: 10-11 September 2012
Location: RamadaPlaza Hotel, Budapest (Hungary)
Registration: http://registration.euronog.eu
Conference website: http://euronog.eu
If you have any questions, please contact:
Emilia Staszczak
EuroNOG main organizer
mail: emilia.staszczak@euronog.eu
2012 February Fourier Talks, 16 – 17 February, College Park, Maryland, USA

Each year the two-day February Fourier Talks, organized by the Norbert Wiener Center in the Department of Mathematics at the University of Maryland, College Park, feature a diverse array of invited talks in the field of Harmonic Analysis and Applications. A single track of presentations from top academic, industry, and government researchers is scheduled, allowing ample time for interaction with other participants.
For more information, including a list of speakers and registration, visit
www.fft2012.org

 The United Nations proclaimed 2010 to be the International Year of Biodiversity, and people all over the world are working to safeguard this irreplaceable natural wealth and reduce biodiversity loss. This is vital for current and future human wellbeing. We need to do more. Now is the time to act.
The International Year of Biodiversity is a unique opportunity to increase understanding of the vital role that biodiversity plays in sustaining life on Earth.
The EMBO Meeting 2012, 22-25 September, Nice, France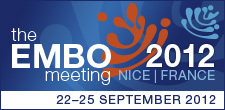 EARLY REGISTRATION & ABSTRACT SUBMISSION: 12 JUNE 2012
ON-LINE REGISTRATION: 4 SEPTEMBER 2012
This annual conference attracts 1,500 scientists working in the life sciences.
Featuring an impressive line-up of more than 120 world-class scientific speakers, including: Paul Nurse, Linda Partridge, Kari Alitalo, Steven Henikoff and Rob Singer.
The programme includes three plenary lecture sessions devoted to genomics, RNA and oxygen sensing, vasculogenesis and disease.
20 concurrent sessions juxtapose classical fields of research with those exploring new frontiers in molecular biology.
Daily meet the speaker lunches, giving access to leading researchers, and poster sessions extend the scientific programme.
Euroscience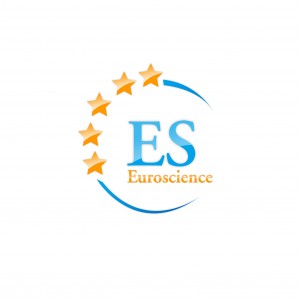 Euroscience was born 14 years ago. It was the time when a lot of debate about the future of science in Europe was taking place. Euroscience founders were visionaries in identifying that Europe was in need of a grassroots organization, totally independent of the political power; an organisation of individuals that could speak up…
Read more on australianscience.com.au or visit http://www.euroscience.org/
SiS-CATALYST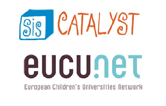 This ambitious SiS-CATALYST project seeks to identify how children can be change agents in the Science and Society relationship, and from this starting point, to indicate how they can be catalysts in the longer term solutions to the grand challenges faced by society – their future. It will contextualise this in Global, European, national, regional and local arenas. The Action Plan involves refining Case Studies of replicable and scalable SiS activities for children with an associated pan European benchmarking and mutual agreement process, which will provide vehicles for strategic and political alignment, as well as shared assessment tools.
Health summit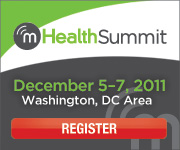 The 2011 mHealth Summit will build on last year's success by bringing a dedicated focus to the business, end-user, and policy perspectives of mHealth, fostering in-depth dialogue to identify and accelerate cross-cutting value chains and sustainable mHealth business models from around the globe. The summit will also provide a dedicated focus to the healthcare research and evaluation needs of mHealth, facilitating the development and commercialization of empirically-supported solutions. Go to http://www.mhealthsummit.org for more info…
Atlantic rainforest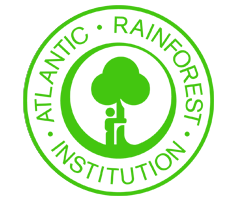 The people behind the ARFI love nature and are committed to preserve the Atlantic Rainforest in Southern Bahia, Brazil. Their main concern is a healthy Atlantic Rainforest in collaboration with our healthy fair trade project.
OPERATIONS
Int. Projekt Koordinator – Chris Bachmann – chris@atlanticrainforest.org
RPPN's & NGO Networking – Marcio Martignone – fomentoiberoamericano@gmail.com
Forest Engineering & Organic Agriculture – Ricardo Tavares – almeidah77@yahoo.com.br
Controlling – Marco Fonseca – diretoria@mccontabilidade.cnt.br
International Consultant Joseph Schoeninger – joseph@beautifuldays.info
Media and learning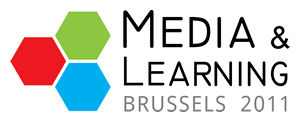 Harnessing the power of Media to support Learning
The Media & Learning 2011 Conference is aimed at practitioners and policy makers who want to contribute to the development of digital and media skills in education and finding new and effective ways to embed media into the learning process.
Visit http://www.media-and-learning.eu/ for more info.
Follow Media and Learning on Twitter.