How to Get Skills in Cyber Security?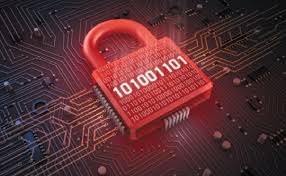 We were talking before, though our cyber security sessions, that a career in cyber defence is the quite challenging one and it requires a lot of hard work and time to put your skills and expertise at a competitive level. So, the question here would get addressed to problems related to education and work experience in cyber security. Today it's not sufficient to have a degree in some field; very often it's more important to gain a proven track record as an evidence you are capable of doing some job. In this brief talk, we plan to discuss all the possibilities that a cyber defence career can offer to us and also review some common requirements you need to satisfy in order to get successful in such a business.
Why is Cyber Career so Challenging?
As mentioned before, cyber security or simply cyber is related to computers, web and mobile technologies. It is well-known that the entire IT sector relies on very skilled and highly competitive people. But, what is the case with cyber?
In cyber, you need someone who is familiar with computers, web and mobile devices, but not only that. Such a person must know how to protect all of these from threats, risks and attacks. So, you need extremely bright individuals to contribute here.
It is also well-known that people are not born with such a skill; they need to master their fields of interest through their lives. That's exactly the case with cyber! Requirements are high, every single day something new appears and what you need to have for such a career is an excellent learning curve which will allow you to cope with the change and successfully adopt and apply new things.
So, cyber is a quite challenging area and it needs a lot of effort and time in order to expertise everything, but for someone who has an affinity for such a job, it can become a life-long passion.
What is also good to get mentioned here is the fact that there is a big cyber skill shortage in the world. We live in a cyber era; everything is getting so cyber; the need for cyber experts is great and very often people are hesitating to choose that career, because they are aware it requires a lot of hard work and serious involvement.
On the other hand, this could be encouraging to young people who are talented for computers to try to find their place in cyber, because such a career can offer them a very competitive environment, a good position on the Lobar Market and a suitable financial compensation to their efforts.
How Important is an Educational Background in Cyber?
The educational background is pretty significant everywhere, but as you know it is not necessary of crucial importance when it comes to your career. Sometimes skills are more important than your degree.
Good schools and good high education providers can affect your future work experience and help you develop some skills and work habits. Here we would like to highlight a significance of education in everyone's life as well as in cyber profession.
For instance, the majority of skills in cyber career can be gained through hard work, but what would make you outstanding in your job is a constant capacity to learn which can be easily adopted through education in your childhood.
Later, in your life and career, you can get recognized through your practical experience and efforts, but even then you need to be capable to study and use your mind for problem-solving tasks.
So, your education can be seen as a good preparation to your career, but if you stop working hard after finishing your school, then your education will mean nothing though your life.
Could Your Hard Work get Recognized?
Cyber field is amazing because it offers you an opportunity to develop a lot of skills through your work experience and to get approved for that. There are many cyber certificates that can make an internationally recognized expert out of you and they can make you competitive at global Lobar Market.
The best known certificate in cyber area is so called "Certified Information Systems Security Professional" or CISSP. For example, for this recognition you need at least of 5 years of full-time, paid work experience in cyber security, you need to read a lot of literature in order to get prepared for a test and finally you need to pass the exam.
The main advantage of such a certificate is that you get internationally recognised or, in other words, you can choose where in the world you would like to work.
Having in mind that at the moment the entire world suffers a cyber skills shortage and such a gap will not be filled at least 20 years, it is obvious why your hard work in cyber can bring you benefits and why everyone should use that opportunity.
Instead of Conclusions
At the end, getting skills in cyber security is not the easy task, but it is definitely worth of. Once cyber becomes your life-long passion, you will see all those challenges and obstacles you have through your career are only something that makes your effort much appreciated.
References:
[1] Information about all Universities in Serbia: http://fakulteti.edukacija.rs/
[2] ISC 2 – CISSP: https://www.isc2.org/cissp/default.aspx
[3] The National Initiative for Cyber Security Education: http://csrc.nist.gov/nice/
[4] Wikipedia – Certified Information Systems Security Professional: http://en.wikipedia.org/wiki/Certified_Information_Systems_Security_Professional
Cite this article:
Djekic M (2014-11-20 00:15:38). How to Get Skills in Cyber Security?. Australian Science. Retrieved: Dec 11, 2023, from https://ozscience.com/education/get-skills-cyber-security/