WWW12 Conference: Transformation of the Social Web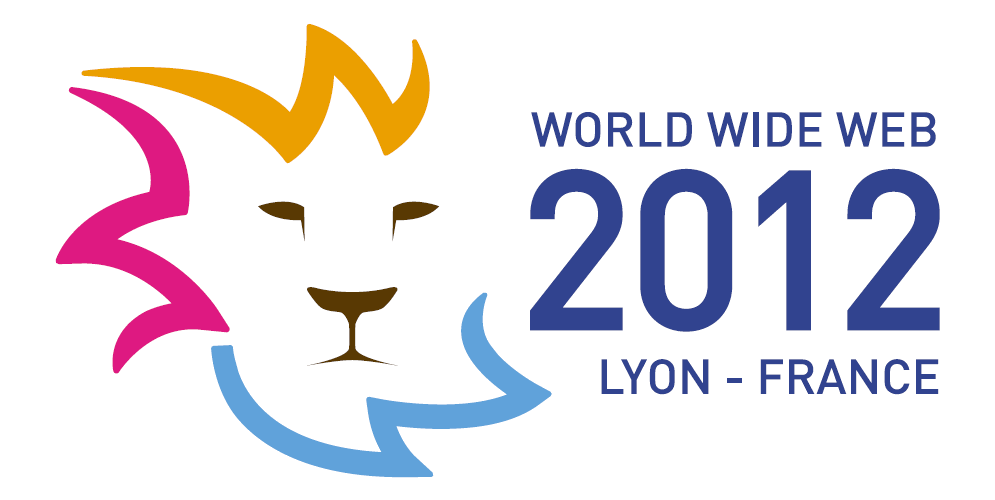 This year the World Wide Web conference (or WWW12) is taking place in Europe (Lyon, France) . It was first conceived as an idea in 1989 by Tim Berners-Lee at CERN in Geneva while the first conference of the series was held in 1994. Ever since  then World Wide Webn has became an annual event changing location between North America, Europe, and Asia. The official keynote speakers are announced,  and we can expect interesting forum for researchers and practitioners in Web technologies to discuss and exchange positions on current and emergent Web topics.
The WWW Conference series aims to provide the world a premier forum for discussion and debate about the evolution of the Web, the standardisation of its associated technologies, and the impact of those technologies on society and culture. The conferences bring together researchers, developers, users and commercial ventures – indeed all who are passionate about the Web and what it has to offer;  it is stated as the primary mission of the conference. The series provides an open forum in which all opinions can be presented, subject to a strict process of peer review.
What is interesting for WWW12 is that this year the specific focus is the most important topics on a global concern in information-communication and web technologies in our society.  The focus is on the social evolution on how web changes our world (World Digital Solidarity), how to reduce digital divide and social inequalities using the web (remember previous discussions of mine on digital divides and what I said). Another is Web Accessibility initiative that aims on "web for all", implying strategies how to allow people with disabilities to use the web; in other words: access for all, though it's important to say, as Vinton G. Cerf indicates, that the technology is an enabler of rights, not a right itself.
For education and learning professionals, there's  focus on Web for learning, the future of education and how web can impact pedagogy. Emerging Web Technologies, one of the workshops, will try to examine the real impact of emerging Web technologies in transforming education, through scholar's engagement in tagging, searching, gaming, multitasking, social networking and collaborating through Web 2.0-related activities. Other important topics for WWW12 are: Massively multiplayer Online Games exploring the evolution of digital games; Video on the web – from Lumière brothers to the movies of future, and the organisers left some space for the industrial track and how web can impact the industry. Have in mind that the WWW2012 Metadata Initiative within the Conference will translate data and metadata about accepted papers, authors, committee, programme, locations available in various forms into RDF, Linked Data and the Semantic Web.
Program this year also embraces the scientific topics that are interesting for academic and science scholars. I would point out few topics for your interest and maybe inspiration, I find them personally interesting: Web Search (information retrieval, ranking, relevance feedback, interactive search), Web Mining (clustering, classification, and summarization of Web data, predicting trends from web content, Web measurements, Web evolution, Web models), Social Networks (user-driven recommender systems, link prediction, social search, social mining, analysis of reputation), Data and Content Management (multimedia data management, large scale data management,cloud data management), Semantic Web (ontologies,  RDF repositories, RDF data publishing and access), Video on Web, and  topics on Security, Privacy, Trust and Abuse.
The full list of workshops with the links to their call for participation, goals, motivation and topics are already announced; I hope everyone can find something interesting for their professional research and areas of practice. Beside above mentioned topics and focus on the social aspects of web, tracks and workshops worth considering are on Linked Data onWeb presenting the latest research, infrastructure and deployment.. Another interesting workshop is on the Semantic web Collaborative spaces and social semantic software such as semantic wikis, semantic social networks, semantic forums, etc. encouraging multidisciplinary approach in research and concrete applications.
This year, I'm again in the Programme Committee at one of the workshops: #MSM12 or Making Sense of Microposts, so I encourage you to submit your papers, findings, and demos and I'm looking forward to the conference this spring in France.  I find this conference very important interactive space for discussion and brainstorming for everyone who is Internet (net)worker, scientist,  semantic web architect, information management specialist, educator, or ICT professional/company in the industry.
Cite this article:
Radovanovic D (2012-01-11 07:55:43). WWW12 Conference: Transformation of the Social Web. Australian Science. Retrieved: Sep 29, 2023, from https://ozscience.com/internet-2/www12-conference-transformation-of-the-social-web/