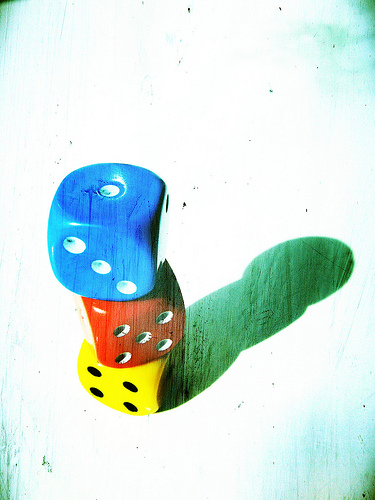 This week Science Online kicked off in Raleigh, North Carolina. The unconference that brings together communicators of science in all their ilks — writers, bloggers, scientists themselves, filmmakers etc — the list goes on.
"I write fiction in the form of grant proposals…"
For those of us that couldn't make it out to Raleigh in person, there was always twitter (hashtag #scio13). Worth scrolling through to see some of the conversations taking place. For others a number of watch parties took place across different locations. The Paris watch party was organised by the International Council for Science and included a great explanation of string theory over dinner.
"String theory is the symphony of the cosmos" — Mark Jackson #sciencepoetryslam #scio13wp #scioparis

— ICSU (@ICSUnews) 31 janvier 2013
"From abolishing slavery in Africa to changing the face of tropical medicine, David Livingstone was an extraordinary man. Mike Barrett writes of his life and legacy. A month today, the Wellcome Trust Centre for Molecular Parasitology at the University of Glasgow are hosting a symposium about David Livingstone and his legacy in tropical disease. February 25 marks the day in 1858 when Livingstone addressed the students at the University of Glasgow and 2013 is the bicentenary of his birth."
Full disclosure; Mike Barrett was my PhD supervisor. Taught me everything I know… and a lot of stuff I don't know. A great science communicator, especially on the topic of tropical diseases and their Scottish connection.
"The smell. It wasn't necessarily good or bad—just distinctive. And it didn't smell like anything in particular. All she knew was that it had an odor exactly like her boyfriend's dorm room when she was a freshman in college—something she hasn't experienced in five years—bringing back the paired feelings of excitement and nervousness that come with new relationships. And those of, well, being in a boy's stinky dorm room."
Writing on her neuroscience blog Gaines on brains, Jordan Gaines has a great explanatory piece on that phenomenon we have all experienced.
 Happy science Sunday!
Image — source