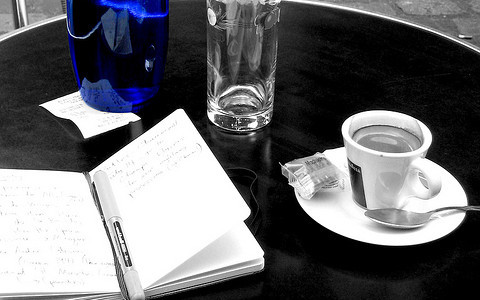 Science Sunday… our weekly guide and collection of some of the amazing science stories that have caught our eye over the past seven days.
Hard to believe Curiosity has been on Mars for twelve short months. Here at Australian Science we've covered the tiny rover that could since the start. Now, NASA's Jet Propulsion Lab have given us a rover's eye view of driving, scooping and drilling during Curiosity's first year on Mars, from August 2012 through July 2013.
Sad and shocking news coming out of the University of Pittsburg where a professor of neurological surgery at the School of Medicine was charged on with criminal homicide in connection with the death of his wife.
"Authorities say that Ferrante poisoned Klein by mixing cyanide with creatine, CBSNews reports. According to Ferrante's online biography, his work "has provided the basis for human trials" using creatine. Klein consumed the drink because Ferrante told her it would help them conceive a child. Police said that Ferrante had purchased cyanide with a university credit card days before and had it shipped to his lab overnight, and that he had enlisted the assistance of a lab member in buying the cyanide."
Over at PLoS Blogs, Adam Blankenbicker has an informative piece on how we teach climate change and the need for education into how climate change will affect human health and wellbeing.
"At great risk of contradicting what I wrote in a previous post, Rolling your eyes at climate change education, I see this as a subject that fits well into a number of standard middle school (ages 11-14) and high school (ages 14-18) level classes — in addition to earth science, health and biology seem obvious fits.  However, any climate change education in formal or informal environments needs to be to the point, and not overbearing, as many students are already exposed to climate change on a regular basis.  For teachers it may be too much to continue adding content to an already bursting-at-the-seems curriculum, so don't be surprised if you don't find this topic in every district."
Laying eyes for the first time on swarming caterpillars is disturbing. Empirical Zeal has a great two-part explainer about why caterpillars climb over each other.
"Here's the reason. Every caterpillar spends some time on each 'floor'. At the ground floor, a caterpillar moves at normal speed. The next floor up, it's moving at 2X speed, because the floor is moving forward and so is the caterpillar. The next layer up, it's moving at 3X speed, because the floor is moving at 2X speed, and so on. Every single caterpillar has spent some time moving slowly in the first floor, and some time moving faster in the higher floors. On average, its speed is somewhere in between – faster than a lone caterpillar, but slower than the caterpillars on the top."
There we have it for another week. See you all same science channel, same science time for another installment of #ScienceSunday.