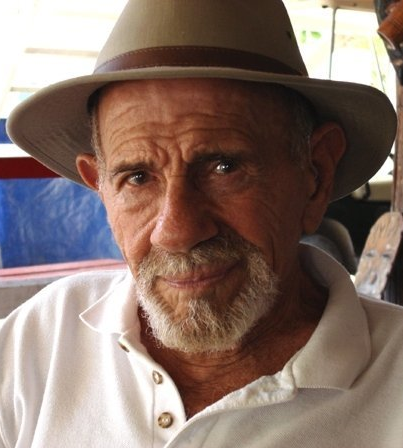 Jack Fresco is an American futurist, a self-taught industrial design engineer, inventor, author, artist, and behavioral scientist. He was born on March 13, 1916 in Brooklyn, New York. He has worked as a designer and inventor in so many fields of science, and is well know for his innovative project 'The Venus Project'. He had been praised for his intelligence and the immense love he showed for truth, and was called the modern Da Vinci, also described as an idealist, a dreamer, an utopist and even a prophet and a genius.
Early and personal life :
Fresco was born to Isaac Fresco and Lena Fresco, two immigrants from the Middle East. He had two siblings, Freda and David. He grew up in Bensonhurst in Brooklyn, New York in a Jewish home during the great depression period. He dropped school before college and chose to learn independently what interests him the most, and passed his time at the local library. He also passed long hours atop the roof of his house with his friends discussing ideas about Darwin, Einstein, and the future of science.
Fresco has also shown great artistic talents, he was granted the first prize in a New York theater contest, and managed to spend some time painting.
He travelled a lot across the United States, and during his frequent travels he could see people living in the street and suffering from poverty while factories had plenty of goods ready for use, and this was why he started thinking about installing an alternative economic system that should not be based on money.
At an early age, Fresco joined the Young Communist League before leaving it after a disagreement with its president and joined the Technocracy association. In early 1930s, Fresco moved to Los Angeles, where he started a structure designer career.
He had two marriages, and divorced his second wife, Patricia, in 1957 after having two children from her : Richard, born in 1953 and died in 1976, and Bambi, born in 1956, and died in 2010 of cancer.
Career
During the late 1930s, Fresco worked as a designer at Douglas Aircraft Company in California. However, many of his designs had been considered to be impractical at the time, so he had to resign due to design disagreements.
In 1942, he served in the Army as a technical designer, and could produce up to 40 designs a day, and helped improve safety systems for military aircrafts. But because he could not adjust adequately to military life, he was eventually discharged.
At the age of 32, he teamed up with both Harry Giaretto and Eli Catran, and created the Trend Home, mostly built of aluminium and glass. This model gained access to Hollywood and was displayed on the 8th stage of Warner Bros for three months attracting a lot of attention. This was one of Fresco's career successes.
In the early 1950s, he created and directed the Scientific Research Laboratories in Los Angelos, and worked as a freelance inventor, a lecturer, and a scientific consultant.
Fresco also worked as a creator and a designer of science fiction models and special effects, as in the show Ring Around the Moon. He showed great skills and became a cinematic technical adviser and worked on Lou Stoumen's documentary 'The Naked Eye' in 1956.
His works
Fresco's most notable work is the Venus Project, a series of ten buildings located in Florida. It is a research center for Fresco and his partner Roxanne Meadows, and an educational center. They try to research and install a new resource-based economic system.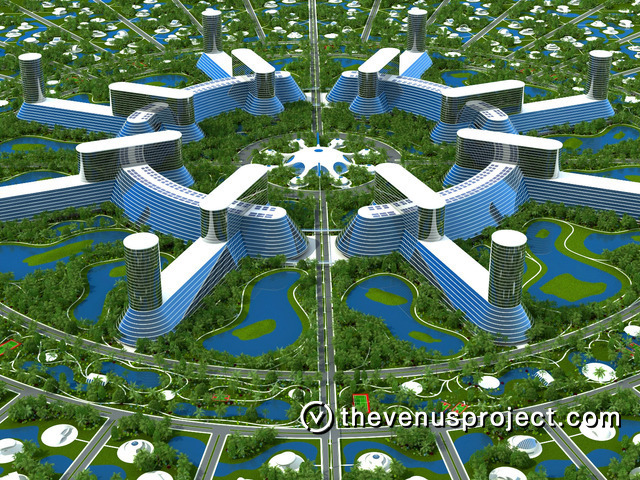 Fresco also authored and co-authored many books, such as 'Looking Forward', co-authored with Kenneth Keyes Junior in 1969. This book pictures the ideal cybernetic society in which only individual gratification counts, and no work exist anymore. In 1977, he published the 'Introduction to Sociocyberneering' book. Two years later, he wrote another book, 'Structural Systems and Systems of Structure', and the 'Venus Project : The Redesign of a Culture' in 1995 where he explained his ideas and views about the Venus Project.
In 2002, Fresco published one of his most brilliant works : 'The Best That Money Can't Buy : Beyond Politics, Poverty, and War', and in 2007, he published his most recent work 'Designing the Future'.
In 2006, 'Future by Design', a semi-biographical film about Jack Fresco had been produced by William Gazecki, and Fresco had been featured again in the film 'Zeitgeist Addendum' by Peter Joseph in 2008, where his alternative ideas about the future had been clearly explained.
Fresco had been invited as a guest lecturer by so many institutions and higher education, such as Princeton University, Queens College, University of Southern Florida, Institute of Technology of Vienna, Columbia University…etc
Today, Fresco is a lecturer and tour guide at the Venus Project Location in Florida, and lives in the same town, in Coral Gables.
Cite this article:
Ivanovic J (2014-09-15 12:45:06). Who is Jacque Fresco?. Australian Science. Retrieved: Oct 02, 2023, from https://ozscience.com/technology/jacque-fresco/