European Inventor Award 2013 ceremony in Amsterdam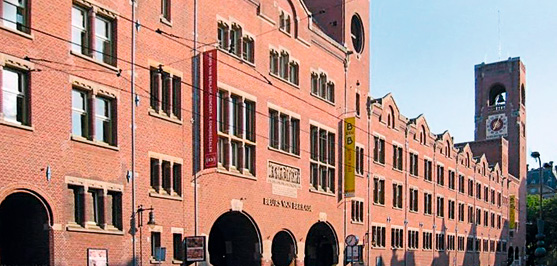 As one of the most prestigious competitions of its kind, the European Inventor Award each year pays tribute to the creativity of inventors, whose quest for new ideas drives technological progress and economic growth, shapes our society and improves our daily lives. The award not only gives inventors the recognition they deserve, it also encourages future innovation.
This year is the 40th anniversary of the European Patent Convention from which the European Patent Office (EPO) was born. The event, which takes place in Amsterdam, will feature a prestigious award ceremony and bring together some of the world's brightest innovators, along with key decision makers in business, politics, media and the sciences.
The 2013 edition of the European Inventor Award will be presented by the EPO on Tuesday 28 May, in Amsterdam, the Netherlands. At the award ceremony, 15 inventors from eleven countries (link) in five nomination categories will be honoured for their outstanding contribution to technical progress and economic growth, and five of them will be distinguished as winners of the European Inventor Award. In addition, a Popular prize will be awarded for the first time to one of the 15 nominees.
Some 500 guests will attend the award ceremony at the Beurs van Berlage in Amsterdam, including Her Royal Highness Princess Beatrix of the Netherlands, Sander Dekker, the Netherlands Minister for Education, Culture and Science, and Michel Barnier, the European Commissioner for Internal Market and Services.
The event will open at 09.30 hrs CET with a joint press conference of EPO President Benoît Battistelli and EU Commissioner Michel Barnier, followed by a Q/A session.
The award ceremony starts at 10.45 hrs CET with the arrival of HRH Princess Beatrix, and is scheduled to close at about 12.45 hrs CET.
The following contents are offered for the event on 28 May (all times are CET):
Live Transmission:
· Via Europe by Satellite (to be announced on http://ec.europa.eu/avservices/ebs/schedule.cfm)
09:15 – 10:30 hrs Press Conference
10:45 – 13:15 hrs European Inventor Award ceremony
· Live stream on the Internet website of the EPO:
09:15 – 10:30 hrs Press Conference
10:45 – 13:15 hrs European Inventor Award ceremony
 For further information, please contact:  Oswald Schröder Spokesperson, EPO  oschroeder@epo.org
Image source: http://www.epo.org/learning-events/european-inventor/event-1.html