The First Science Promotion Conference in Southeast Europe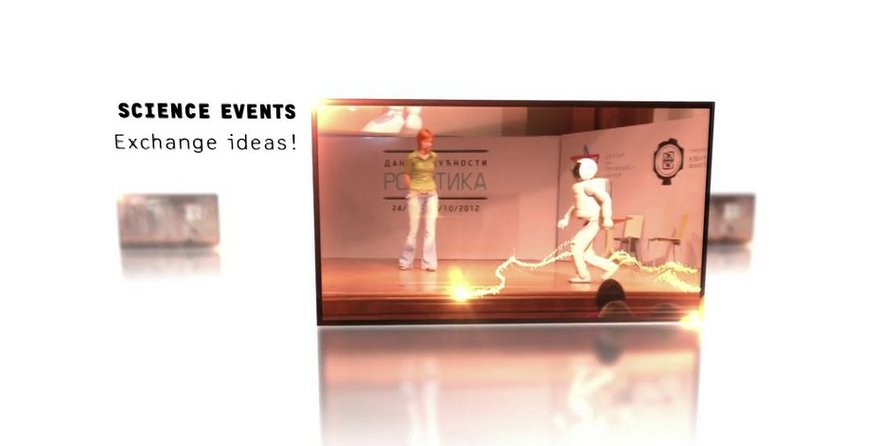 If you happen to be in Europe this October, you probably wouldn't like to miss the First Regional Science Promotion Conference on October 2 and 3, 2013 in Belgrade, Serbia (Southeast Europe).
The Center for the Promotion of Science (CPN), under the UNESCO patronage, is hosting the First Regional Science Promotion Conference with the aim of gathering science promotion professionals, practitioners and enthusiasts from the Region in order for them to share experience, to network and formulate the future steps in view of strengthening the link between science and society in our Region. Exploring challenges and finding synergies on the path towards our common aim to increase the scientific culture in the region, should result in the identification of short and long term strategic goals.
Keynote sessions will bring international experts and representatives of international organizations, research and education institutions, science camps, science communicators, NGOs, private sector and media on board.
They will address the topic of science promotion and communication challenges and open the debate on how to:
– Strengthen the link between science and society through communication between the state and local institutions, research organizations, academic community, media and the public
– Improve the scientific culture in the region via public popular science programs;
– Increase the role of media in the promotion of science and education;
– Emphasize the role of science centers and science camps in the popularization of science;
– Improve science communication and language of scientists and researchers allowing them to present their work in a comprehensive manner;
– Use science and innovation to boost economic development.
These wide network of science promotion contributors will allow diverse contributions to the Conference's thematic sessions:
– Popular science events
– Media and Science (Back-to-back Program with UNESCO South East Science Journalism School)
– Science Camps
– Science Center Communication Towards the Public
– Science Communication From Research Iinstitutions Towards the Public
– Knowledge Economy: Science, Innovation and Economic Prosperity
The joint Conference Conclusions and Action Plan, as the result of the First Regional Conference, should help bring science promotion higher on the agenda in each of the participating countries and secure the sustainability of wider engagement of science in society.
Attending this Conference will give you the opportunity to join your colleagues from the region, exchange ideas, get inspired by presentations of top experts in the field of science promotion, and contribute to the drafting of the concrete Action Plan for the enhancement of impact and visibility of science in our society.
Find out more about Science Festivals, Science Workshops and Science Events, and the Conference programme: http://cpn.rs/conference/programme.php#sessionC
You can register here for free: http://cpn.rs/conference/registration.php
More about the The Center for the Promotion of Science: http://www.cpn.rs/?lang=en