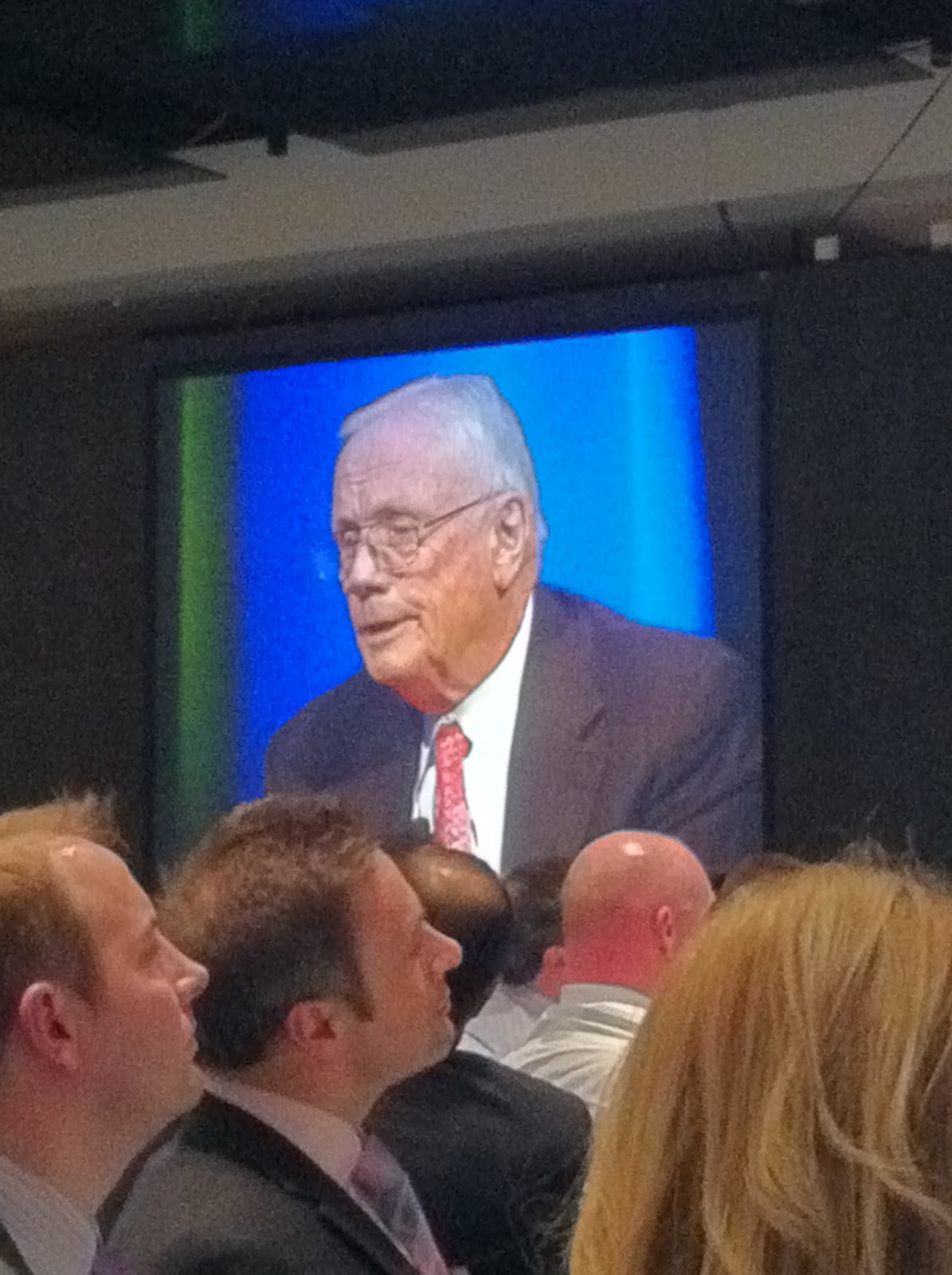 UPDATE: Regrettably, the CPA engaged lawyers to threaten me with everything they could think of if I didn't pull the recording (below). So pull it I have. Please feel free to pass on any feelings about this to them. At least for the time it was available, about 500 people got to hear the great man's words. All is not lost though. I have a contact in the US who is friends with one of the family. When the time is right, I hope she will be able to raise the issue with him. Too soon right now of course.
On 20 July 1969, my entire school in the very young city of Canberra packed into the hall to watch Neil Armstrong step onto the Moon. The school's only television set was tiny, and my only real memories of that historic day were black and white blobs on the television screen, and teachers constantly shushing all the children.
But I did witness the event, and it is one of the earliest endures memories I have from my childhood – certainly the earliest world event I can recall. As an inspiration, the Moon landings – this first one, and all the others that followed – laid the foundation for an education in science.
On 24 August 2011, Neil Armstrong delivered a very rare and unique speech in Sydney. And it was to rekindle in me an interest in science and space exploration that had laid essentially dormant for many years.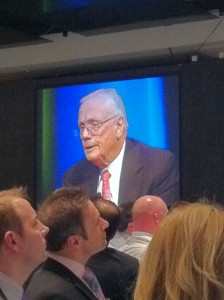 Somewhat curiously, the event was the 125th Anniversary of the Certified Practising Accountants Australia. The CPA's CEO Alex Malley pulled off a real coup, based on the knowledge that Armstrong's father Steven had been an auditor.
Courtesy of my wife being a CPA, I was privileged to attend that incredible event with her. I recorded the entire speech, plus about one hour of questions and answers after that, but I was only using a cheap point-and-shoot camera, picking up the sound through the PA system. I haven't published it beforehand though, not wanted to circumvent any speaking tours he might undertake.
However, one year and one day following that event, the man who inspired so many of us has passed away, following complications stemming from heart surgery he had a couple of weeks ago. So I feel there's now a responsibility to get his words out there for everyone.
The speech is about 42 minutes. It doesn't include the questions and answers – I'll post that as soon as can get get the editing done.
CPA Australia also published an extended interview with Armstrong. The introduction to that interview contained these prophetic words:
"Rarely, if ever again, will Neil Armstrong conduct an interview such as this."
Nor a speech like this one…
A sad sad day.
Cite this article:
Kerlin A (2012-08-26 15:21:44). Neil Armstrong's speech in Sydney 24 August 2011. Australian Science. Retrieved: Nov 29, 2023, from https://ozscience.com/history/neil-armstrongs-speech-in-sydney-24-august-2011/