Women in Space: Judith Resnik

This article is one of a series of articles in which I will profile every woman astronaut, cosmonaut and taikonaut who has been into space.  Last time we looked at the career of Sally Ride. Today I'm profiling astronaut Judith Resnik. (The feature image above is a collection of drawings of women astronauts by artist Phillip J Bond. You can find Phillip's wonderful series on women astronauts here.)
When the space shuttle Challenger was due to launch in the middle of the night (Australian time) on the 28th of January of 1986 – I was in the middle of a standard teenage baby sitting gig.  The kids must have been 6 or 7 years old and we were all very excited by the upcoming launch, but disappointed by the late hour.  As I tucked the kids into bed I agreed to wake them up during the night so we could watch the launch.   We didn't get up during the night, I don't remember why – maybe I didn't set the alarm, maybe I decided not to wake them, maybe I just forgot.  When I woke in the morning and turned on the TV, the images of the Challenger exploding a minute into launch were so horrifying they still affect me today.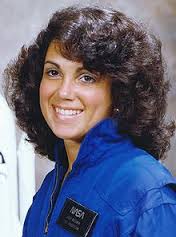 Judith Resnik broke many records during her short life.   She was the only person in her high school graduating year to score a perfect college entrance score, she was the second American woman in space (2 missions/145hours), the first Jewish woman in space, and she was, sadly, a member of the first shuttle crew to perish during a mission.
Judith was born in 1949 in Akron, Ohio to Jewish parents who had emigrated from the Ukraine.  She had a younger brother, Charles. When a student at Firestone High School, Judith excelled in mathematics and played classical piano. She went on to graduate from Carnegie Mellon University with a B.S. in electrical engineering, and then received her PhD in electrical engineering from the University of Maryland.  Judith married fellow student Michael Oldak in 1970; although the subsequently divorced in 1974 they remained close friends.  Michael even travelled to Kennedy Space Centre to watch Judith's first mission launch.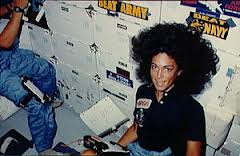 After graduation from Carnegie Mellon Judith worked as a design engineer on various NASA projects contracted through her employer, the RCA Corporation.  She also worked with the US National Institute of Health as a biomedical engineer, and as a systems engineer with Xerox Corporation during her PhD. When Judith heard that NASA was looking for female astronauts she sought advice from her faculty advisor and mentor Angel Jordan, who encouraged her to apply.  In an interview with the Carnegie Mellon newspaper Jordan said, 'she was an amazing person', and he still feels responsible for her loss, 'I pushed her to excel, and I live with that memory every day'.
Judith Resnick, like Sally Ride, was recruited into the astronaut program by actress Nichelle Nichols (Lieutenant Uhura on Star Trek) who worked as a recruiter for NASA from the mid 1970's until the mid 1980's.  NASA selected Judith as an astronaut candidate in January of 1978. She completed the year-long training and evaluation period in August 1979.   Judith's first mission was as mission specialist on the maiden voyage of Discovery on 30 August 1984 (STS41-D).  She worked on a number of projects in support of Orbiter development, including experiment software, the Remote Manipulator System (RMS), and training techniques.
During the mission the crew of STS41-D activated the OAST-1 solar cell wing experiment, deployed three satellites, and completed a number of experiments. STS 41-D completed 96 orbits of the Earth before landing at Edwards Air Force Base, California, on September 5, 1984. Judith's first space mission caused plenty of publicity for NASA , during her mission Judith showed a playful sense of humour, doing extensive periods of aerobatics, and holding a sign reading 'Hi Dad' up to the camera.  According to her ex-husband, Judith 'had a great sense of humor and was always willing to try anything'. She made waves during her first mission with images of her long flowing locks of hair, viewers were used to seeing the mundane cropped hair styles of men during missions.  Resnik didn't like to be pigeonholed as a woman astronaut or a Jewish astronaut, she considered herself 'just another astronaut, period.'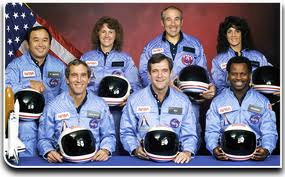 Judith's second mission was also as mission specialist, aboard Challenger (STS51-L), which was launched from the Kennedy Space Center, Florida, at 11:38 on January 28, 1986. Challenger crew included the commander, Mr. F.R. Scobee, the pilot, Commander M.J. Smith (USN), fellow mission specialists, Dr. R.E. McNair, and Lieutenant Colonel E.S. Onizuka (USAF), as well as two civilian payload specialists, Mr. G.B. Jarvis and Mrs. S. C. McAuliffe (NASA Teacher in Space). During the mission crew were expected to deploy tracking and data relay satellites, carry out the first flight of the Shuttle-Pointed Tool for Astronomy (SPARTAN-203), deploy the Halley's Comet Experiment in order to observe Halley's Comet and complete a number of lessons as part of the Teacher in Space Project.
The STS 51-L crew died on January 28, 1986 when Challenger exploded shortly after launch.
The facts of the Challenger disaster are well known. Challenger blasted off from Kennedy Space Centre (KSC) at 11:38 hours on 28 January 1986.  73 seconds after lift off, during the ascent phase, Challenger experienced a catastrophic structural failure resulting in the loss of the crew and vehicle.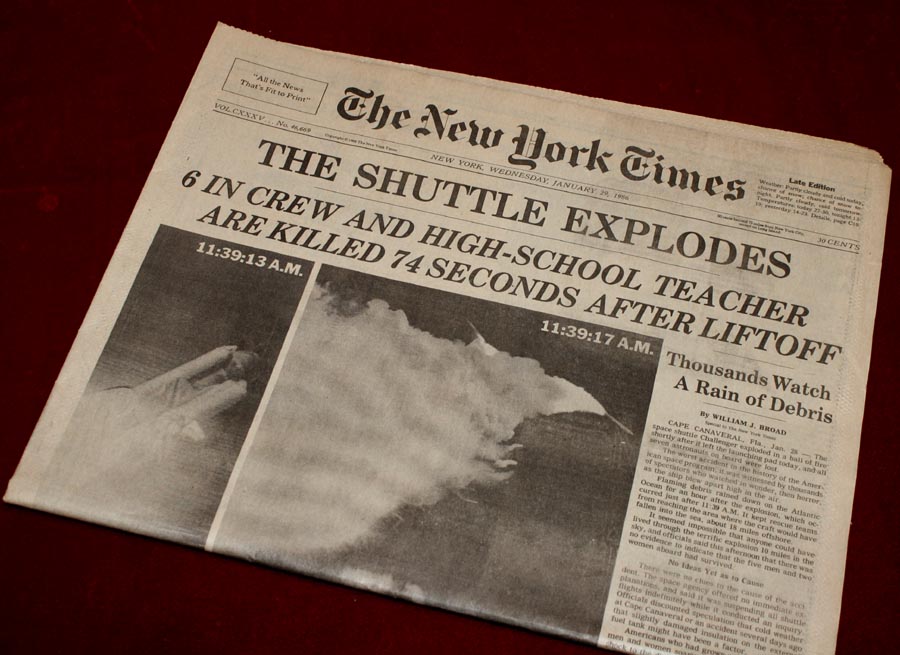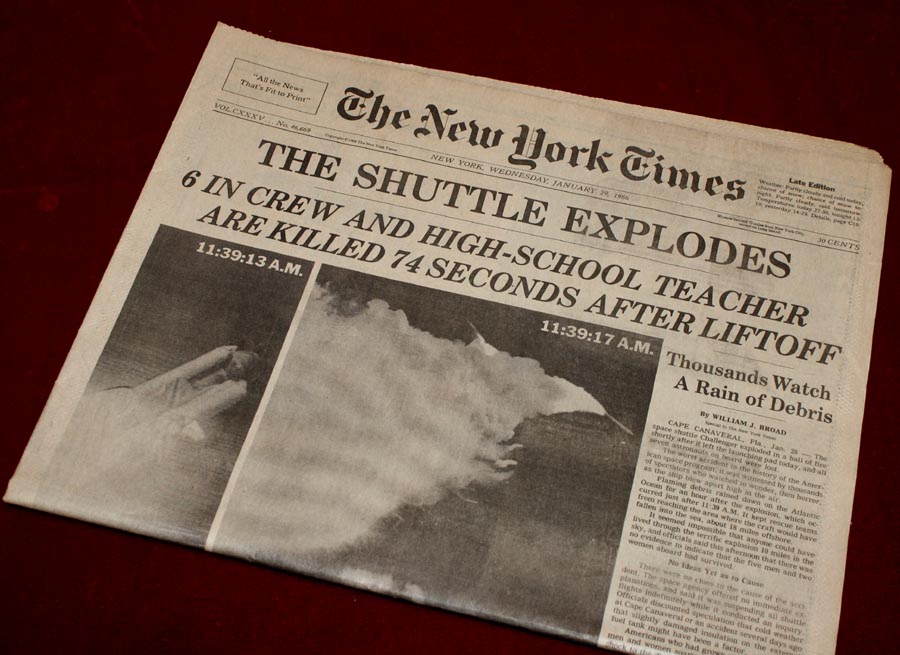 Naturally, after such a catastrophic incident there was a Presidential review, the resulting Rogers Commission findings are publicly available.
Judith has been honoured many times, including lunar crater 'Resnik', a dormitory at Carnegie Mellon, the main engineering hall at University of Maryland all named in her honour.  A memorial to Resnik and the crew of Space Shuttle Challenger has been dedicated in Seabrook, Texas where Resnik once lived, the IEEE (Institute of Electrical and Electronics Engineers) 'Judith Resnik Award' for space engineering is also named in her honor, and a memorial to Judith resides at the base of Hammerschlag Hall, at Carnegie Mellon University.  Members of Tau Beta Pi, the National Engineering Honor Society, help maintain the monument.
'The future is not free: the story of all human progress is one of a struggle against all odds. We learned again that this America, which Abraham Lincoln called the last, best hope of man on Earth, was built on heroism and noble sacrifice, It was built by men and women like our seven star voyagers, who answered a call beyond duty, who gave more than was expected or required and who gave it little thought of worldly reward.'
– President Ronald Reagan, 31 January 1986.